Used Cars for Sale near Warminster, PA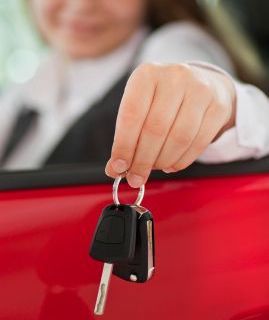 Finding a quality used car that you can depend on is guaranteed here at Northeast Car Connection. From SUVs and sedans to trucks and hybrids, you're sure to find the vehicle you've been looking for right here on our lot! Come on down to visit us today and take a look at our used cars for sale near Warminster, PA.
Our inventory of used vehicles is stocked with a variety of makes, such as Acura, Nissan, Jeep, and Chevrolet. Feel free to take a trip to see our impressive inventory in person, or view it conveniently on our site! If you head on over to the Inventory tab, you'll be able to select from a variety of categories, including one-owner and certified vehicles, as well as vehicles under $10,000. When you choose your preferred group, you'll be brought to a page where it displays every car we currently have for sale. And, to make it even better, you can further enhance your search via the panel on the left side. If you're looking for a specific make, model, year, price range, color, or even engine, you'll be able to check a box that lets you view only certain types of vehicles.
As you're perusing our used cars, you'll notice that each comes with an assortment of interior and exterior photos, as well as a specifications list. We provide these for you so you can have all of the details that each of our used cars for sale near Warminster, PA, boasts. If you find yourself stuck between two or three cars, you can utilize our tool that lets you compare vehicles! Once you've checked a few cars, simply hit the green refresh symbol, and you'll be brought to a page that lays out all the similarities and differences between each. On the other hand, if you feel like you've found a car that meets your every need from our inventory of used cars, you can schedule a test drive within just a few clicks! Input information about yourself and the date and time you're available to come in, and one of our associates will contact you to confirm your appointment!
We at Northeast Car Connection strive to make every visit in store and online as easy as possible! If you have any questions at all, feel free to contact us at (888) 852-4298, or visit us at 2001 Byberry Road in Philadelphia, PA. Check out our used cars for sale near Warminster, PA, today!