Shopping for a Used Car in Philadelphia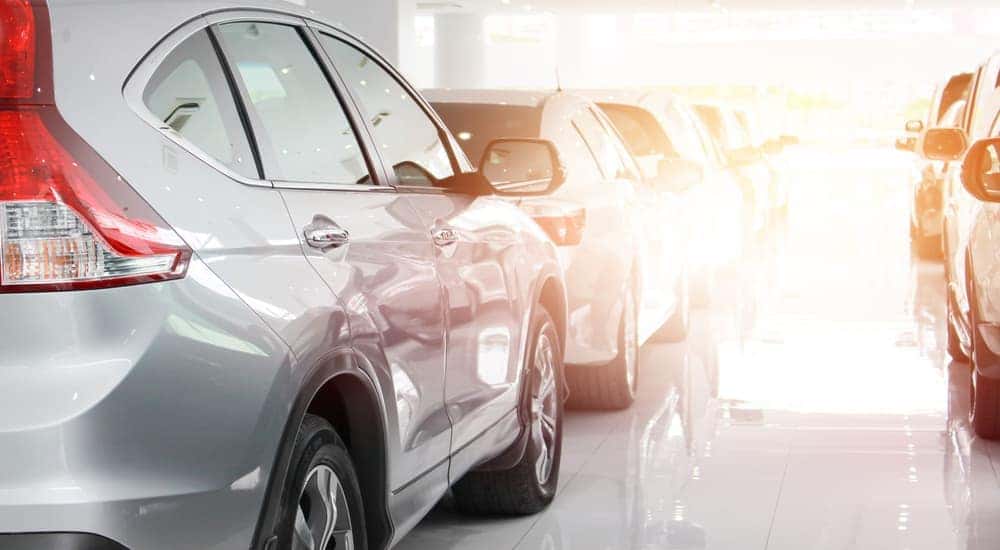 You might be wary of used car lots in Philadelphia, and there could be many valid reasons for that. For example, in Hollywood portrayals, used car lots get a bad rap. In movies and television shows, used car lots usually appear as shady, darkened lots, filled with a mess of out-of-date and likely out-of-order vehicles. Amidst this garden of rejected antiques strolls the used car salesman, an unscrupulous character who is as familiar with the vehicles on his lot as most people are with the works of Leo Tolstoy, which is to say, "not very." Clad in a suit as outdated as the vehicles that adorn his lot, he promises a "great deal" on a "whole lotta car," which is typically a rust-and-dent model with over 200,000 miles. He suggests you "buy here and pay here," no questions asked. There's a sinister sheen of desperation and possible criminal activity that leads to drama in future scenes.
As a result, many car shoppers are wary of used car lots, but the Hollywood portrayal, while certainly based in a whisper of truth, is hardly the regular experience for those who are interested in buying used cars. In fact, with many factory incentives, Certified Pre-Owned programs, and niche markets, most modern used car lots are simply a necessary means to an end. Thousands of cars, trucks, and SUVs are bought and sold each year. Thousands of drivers find themselves needing to upgrade, downgrade, or buy something that "suits the weather better." As a result, the used car market is booming. While it's rare that used car buyers will encounter anything nefarious, there are a few ways to make sure you get the most car for your money when shopping for a used model.
What Vehicle Do You Need?
For some people, the used car buying experience is quite simple. They see a car on a dealer's lot, they ask some questions, and they purchase the car. While this would be ideal for all of us, it's not a typical car buying experience by a long shot. Instead, the used car buying process should include a lot of research and due diligence.
There are two ways to start the process. You can start with your budget, or you can start with the type of vehicle you require. If you are pretty flexible on what you drive, as long as it goes forward, has reasonable insurance rates, and gets pretty decent gas mileage, you might want to start with the budget. If you have specific needs for your vehicle, such as it needs to pull a trailer, or have room for multiple car seats, or have plenty of cargo space for all the traveling you do, it's best to start with the type of vehicle you require.
If the used vehicle you purchase is determined by budget, you'll want to start your research by determining the best vehicles in your price range. One way to do this is to actually enter "best vehicles under $xxx" into a search engine. You can also cruise the web to see what might be in and around your budget.
If you are bound by a particular need, you'll want to research that segment first. For example, if you need a vehicle that can tow a certain amount of weight, you'll look for "best used heavy-duty trucks." Your goal is to create a list of possible vehicles that, if found for a reasonable price, will be perfect for your lifestyle. The chances are good that, if you're interested in buying a used vehicle, your budget is not limitless, so as you're reviewing the vehicles that meet your lifestyle needs, keep an eye on price range, as well. We'll work on narrowing things down further in the next step.
At this stage of the game, you likely don't know exactly what you're looking for, but you know what you need it to do. Starting your research with some of the best options available for your needs- whether defined by your wallet or your lifestyle- will help you decide where to turn next.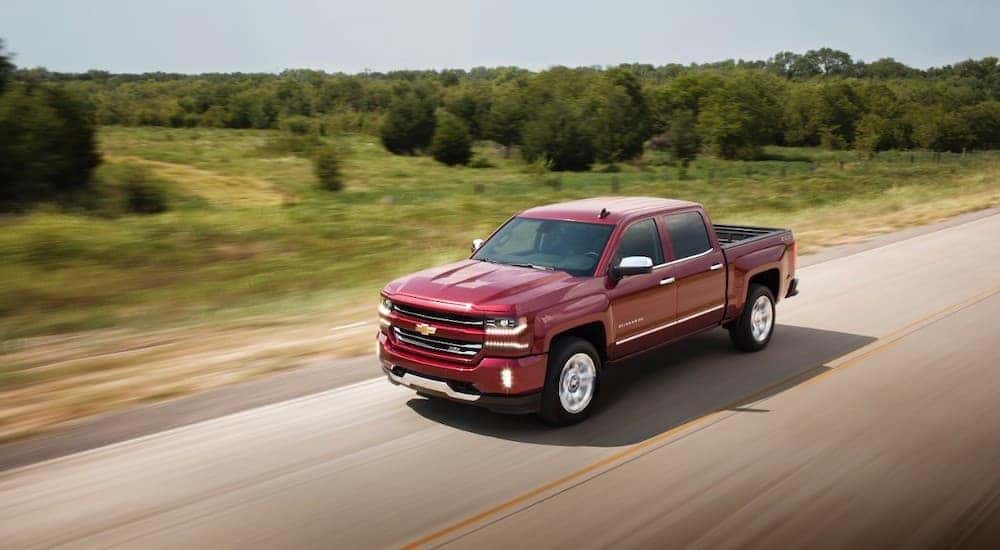 Locate Local Automobiles
The next step in the process is actually locating the vehicles that make your shortlist. Your shortlist- or target vehicles- will be a few options that might fit your budget and your needs. It's very practical to have about 6-10 options on your list or a not-so-specific definition of what you want. For example, you might be extremely interested in a 2013 Honda Civic Si, but it may not be realistic to find this specific car in your area. Instead, you might opt to search for "2013 Honda Civic," if that particular year speaks to you, or simply "Honda Civic, top trim packages" if you're looking for the most well-equipped used Civics on the market.
Remember, for each used vehicle that interests you, it was likely made for several years and offered in a variety of trim packages. This will not only impact availability in your area but market value, as well. Searching broader terms will help you find a variety of vehicles in each make and model that you'd like to consider.
After some concentrated searching, you're likely to find a handful of vehicles that are available at used car lots near you. The next step is to check the reputation of the dealership. Now, one thing to keep in mind is that when someone purchases a car, and everything goes the way a business transaction ought to go, that person is not as likely to leave a public review. After all, you don't applaud the grocery store every time you buy a week's worth of groceries. At the same time, if reviews of a specific car lot are overwhelmingly negative, that's a pretty strong sign to stay away from that particular place.
The size of a car lot might be a deterrent only because of the Hollywood example from earlier. In fact, a small lot may be perfectly legitimate. For example, a small used car lot may only sell pre-2000 European cars, or specialize in Volkswagens. This doesn't automatically make them shady; they're just highly specialized. For this reason, checking a reputation before making an assumption is always a good idea.
Learn More About the Vehicle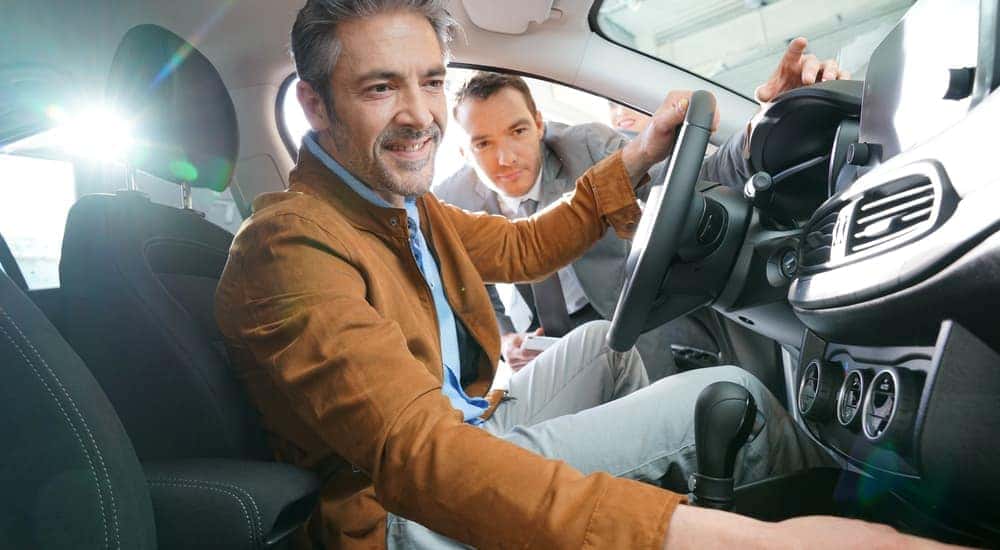 Once you've located a specific used car near you that looks like it meets your budget and needs, it's time to meet the vehicle in person. There are two basic types of used cars: Certified Pre-Owned, and your basic used car. A CPO vehicle is regulated by manufacturer requirements, including age and mileage, and subjected to a thorough inspection, which is then registered with the manufacturer, so that an extended warranty can be issued. For this reason, CPO vehicles tend to be a bit more expensive. That doesn't mean basic used cars are untrustworthy, though! Just because a used car falls out of the age or mileage restrictions doesn't mean they aren't reliable automobiles. In fact, many dealerships inspect these cars and trucks and carefully as the CPO vehicles, to ensure the safety of the drivers who purchase them, as well as the reputation of their dealership.
To be on the safe side, do full diligence on any used vehicle before your visit. Check the AutoCheck or Carfax report to see if it has been in any accidents. Review sites like Kelley Blue Book or Edmunds to determine what a used vehicle of that make and model for that year, in that trim, with that particular mileage typically sells for in your area.
Once you're on the lot, ask to see the maintenance records or inspection reports. Reputable used car lots will have this information on hand for each vehicle. Ask what is known about the history of the vehicle- was it a trade-in or a former lease vehicle?
While used car lots aren't always portrayed favorably in popular media, they can actually be a source for amazing deals on reliable vehicles that can last many years to come, with proper maintenance and care. No matter what type of used car, truck, or SUV is in your future, a few steps of careful research ahead of time can help you decide the best vehicle for you.
Northeast Car Connection
Here at Northeast Car Connection, we pride ourselves on being a reputable used car dealership. We put our costumers' needs first and make sure that each and every person leaves satisfied and with a reliable vehicle that will get them where they need to go. When you are ready for your next used vehicle, visit us at 2001 Byberry Rd in Northeast Philadelphia.