Should I Buy a Used Car or SUV?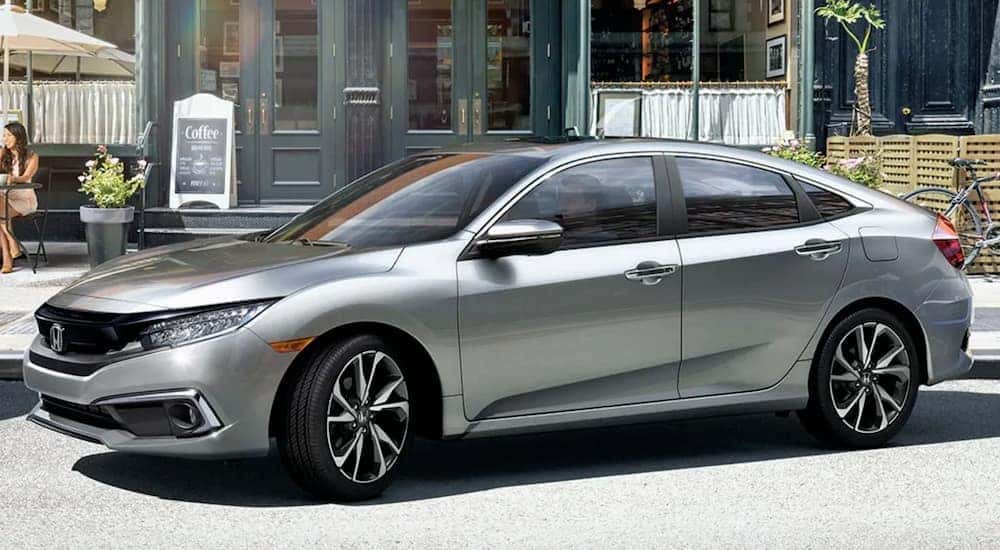 If you're looking for used cars in Philadelphia, you've come to the right place. Northeast Car Connection is a complete service used car lot, and we're here to help your car buying experience go smoothly, so you don't have to worry about a thing. With that in mind, we'd like to address a question we often get when someone is just starting to look for a new car. It concerns what type of car they should be looking for. There are so many options out there now, which is a good thing for you, the consumer, but this variety also presents many more choices to sort through. More specifically, one of the most frequently asked questions we are asked is: Should I be looking for a used car or a used SUV?
This is a great question and one that is worth taking some time to explore. There are definitely advantages to both. Do you like the idea of having a trunk, for example, to store your valuables, or are you looking for the additional cargo space you will find in some SUVs? Do you prefer a smoother ride and better handling? Then you should consider a sedan because they generally have better ride comfort. Though SUVs are catching up to sedans in this respect, as many SUVs share the same platform as similar-sized sedans now.
Maybe you're hoping to save money on gas. You might want to consider a sedan as they have a reputation for getting better gas mileage. But SUVs have become more fuel-efficient than ever. Maybe you want your next car to be off-road capable. Most SUVs have a higher ground clearance and handle better in bad weather and off-highway situations. But now you can find sophisticated traction control systems in sedans, as well as all-wheel drive. So what now?
If it sounds like we haven't made much progress in distinguishing these types of automobiles, you're right, so let's dig a little deeper into what sets them apart and see exactly what you should be looking for in your search. We're going to narrow this down by trying to find a winner in three important categories.
Common Safety Features
The first one we're going to look at is safety. Safety should be the most important feature we look for, though, let's be honest, it rarely is the first feature on our mind when we're looking for a car. So we thought we would start here.
On the road, sedans are generally easier to maneuver, so the chance you will be in a crash diminishes with the extra maneuverability of a sedan. Now that most cars are loaded with extra safety features, such as front pedestrian braking, forward automatic braking, rear vision cameras, lane keep assist with lane departure warning, lane change assist, pre-collision system with pedestrian detection, rear park assist, among others, you can be assured these driver assists will bring a great deal of security on the road.
SUVs benefit from a higher vantage point for better visibility of traffic and road conditions. Newer models you'll find also have more advanced features, such as electronic stability and rollover prevention systems. These features greatly improve SUV rollover rates, which is the primary safety concern with SUVs.
With SUVs having the better chance of surviving an actual crash, due to their size, and with the recent advancement in rollover technology, we will have to give the edge to SUVs, but it's almost too close to call, and understanding which safety features the car or SUV has could tip the scale either way.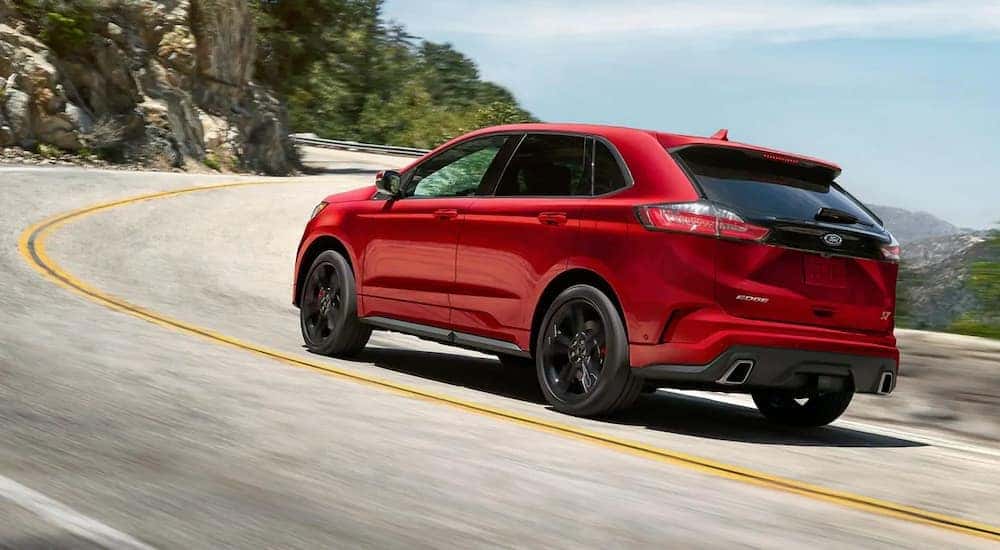 Performance Features to Look For
This is a tough one because it depends on what kind of performance you are looking for from your next vehicle. SUVs are typically no longer truck-based and have a more car-like foundation now, so they've come a long way in terms of ride comfort and drivability. And let's not forget they are also more off-road capable than ever before. Sedans are generally better in traffic and are known for their maneuverability, as they are more aerodynamic and have a lower center of gravity.
This one comes down to where you'll be driving and what kind of performance you value most. If you're looking for off-road capability, go with an SUV known for its off-road chops; if you are looking for a fast car or luxury ride, you might want to look at a sedan first. Exceptions that come to mind: the Mazda CX-3 is a fast crossover that handles well, and the Subaru Legacy is a very capable off-road sedan.
While it's possible to find off-road capability in a sedan and premium ride comfort in an SUV, this one comes down to your personal preference, as its too close to call.
Value of a Used Car or SUV
When considering the cost of ownership, sedans win hands down. But what is value? If value is strictly monetary, then sedans clearly have the advantage. But when considering other factors, such as cargo space and convenience, and the value of peace of mind in difficult driving conditions, the decision gets much harder to parse.
Sedans are generally lighter and cheaper to build, so you will often find sedans with a lower sticker price, which also makes them cheaper to insure. When you factor in gas mileage, you have a clear-cut winner in terms of cost of ownership. It is much easier to find an affordable sedan with a fuel efficiency rating of 50 mpg or more in a sedan. While SUVs are improving in this area, it is hard to compete with the relative weight and aerodynamics of a sedan.
Again, with SUVs generally being the bigger car, it is hard for them to compete in price, though, of course, there are exceptions to every rule. But generally, SUVs will not have the fuel efficiency acumen of sedans and will be more expensive to maintain, since their focus is elsewhere, such as cargo space, off-road capability, towing capacity, etc. With a feature such as all-wheel drive, for example, you'll lose fuel efficiency but gain off-road readiness.
These are sacrifices car and SUV buyers are very aware of and now that SUVs are closing the gap, it's become a harder and harder decision. How do you measure off-road capability against fuel efficiency? This might just boil down to personal preference again, though, in terms of actual value, we have to give the edge to sedans.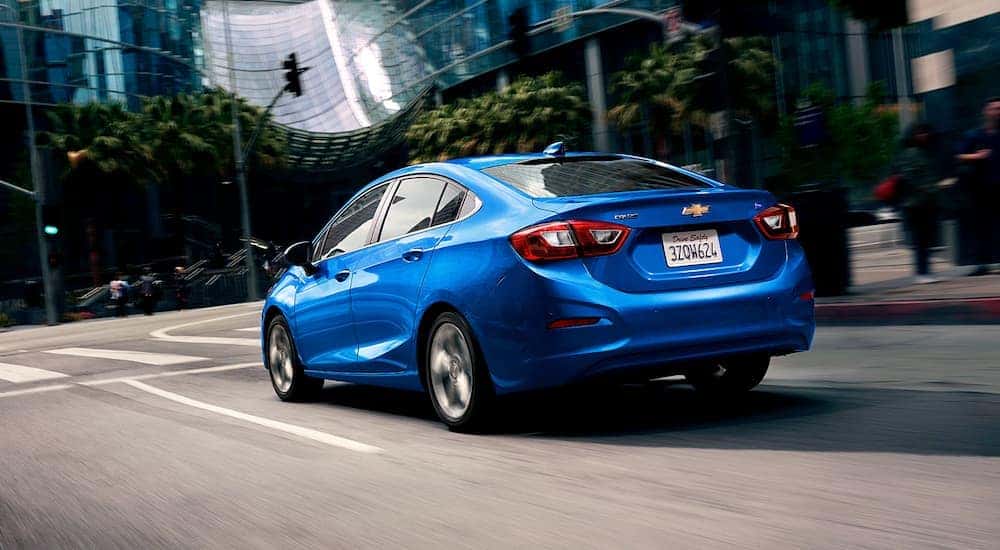 The Final Decision
Now it's time to finally make a decision. We've gone through the positives and negatives of both cars and SUVs, and there seem to be a lot of positives for both. Making a decision like this is never easy, especially when there are so many good options. So what is the final tally?
It's a draw, apparently. We have SUVs with a slight edge in safety, a tie for performance, and a slight edge to cars for value. So, in the end, it comes down to what you value in a vehicle, and that's why we're here to help guide you through the process of finding one. We know how stressful the process of buying a car can be, and that's why our pre-owned inventory is comprised of vehicles with clean Carfax reports and many one-owner vehicles. We take pride in delivering a quality product with amazing customer service so that you know you've found the perfect vehicle for your lifestyle.