Used Audi A5
Used Audi A5
The used Audi A5 is more than just a beautiful, chrome-trimmed face; it's a modern luxury liner in every sense of the word, from its smooth ride to its leather-clad seats. Available as a sleek coupe, sophisticated convertible, or family-friendly four-door hatchback, the A5 appeals to different sensibilities. Before you start the search for the perfect used A5, give our used buying guide a whirl. We'll help you understand how these luxury coupes have evolved since their 2007 debut.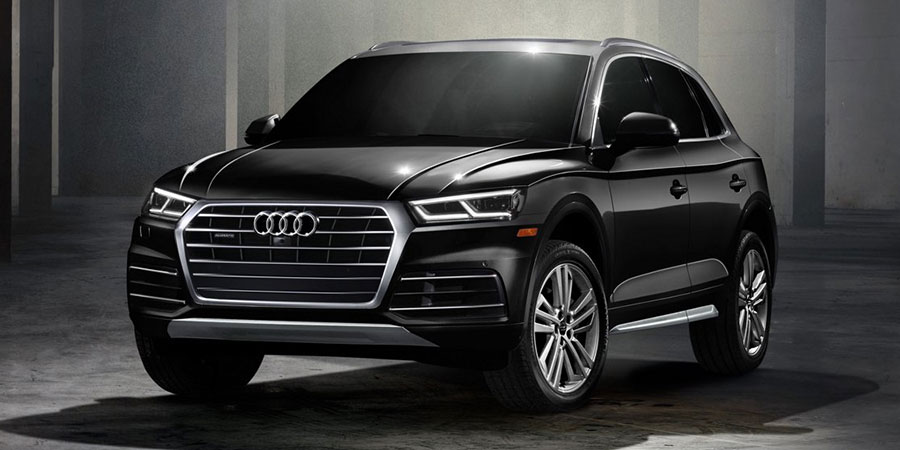 Second Generation: 2018-Current
Why should you consider the second-generation used Audi A5?
One look at the A5 and its appeal is obvious. With its elegant lines and shiny chrome trim, this Audi coupe (or convertible) has head-turning power. This generation also adds a four-door hatchback to the lineup, making it easier for your kids to pop in the backseat as you head out for the day.
Inside, the used Audi A5 hits you with even greater luxury. Understated yet elegant, every trim wraps you in standard leather upholstery and sets the perfect temperature with tri-zone automatic climate control. There are two second-gen A5 trims, Premium and Premium Plus. The latter adds an extra splash of comfort with high-end features like heated front seats and driver-seat memory settings.
We should also mention that this luxury coupe is super tech-savvy. It's loaded with everything you need to use your smartphone without lifting a finger, like Bluetooth connectivity, Apple CarPlay and Android Auto smartphone integration, and Audi's MMI infotainment interface. All A5s feature low-speed forward collision mitigation, technology with life-saving potential. Upgrade to the Premium Plus for a laundry list of high-tech safety aids. These include rear collision mitigation and blind-spot monitoring-technology designed to keep you and your beautiful used Audi A5 out of trouble.
How has the second-generation used Audi A5 changed over the years?
There were some notable changes for the 2019 model year. For one, Audi discontinued the A5's manual transmission, so you'll only find this powertrain option on the used 2018 A5. The 2019 A5 was also the first to offer a wireless charging pad for compatible smartphones, an invaluable feature for smartphone fans everywhere.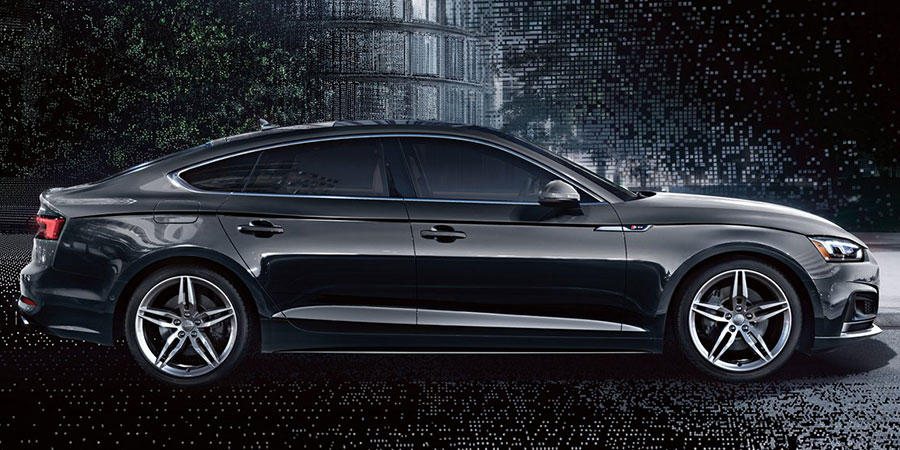 First Generation: 2007-2017
Why should you consider the first-generation used Audi A5?
Well, for one thing, it's an undeniably beautiful coupe (or convertible). After the A5's good looks reel you in, though, you'll find plenty more reasons to stick around. This Audi coasts around like a luxury coupe should-so smooth and so, so quiet. The A5 cabin conjures descriptions like "elegant" and "high-tech." This model is fully stocked with luxury goodies like leather upholstery and tri-zone automatic climate control. The coupe's sunroof lets in the light, and the convertible's drop-top is quick on the draw and easy to operate.
This luxury car also puts a strong emphasis on technology. With Audi's MMI infotainment interface and a Wi-Fi hotspot to keep you connected, neither text nor tweet will escape your notice.
How have these coupes/convertibles changed over the years?
Though the 2017 A5 is offered as one nicely stocked trim model, other model years featured two trim levels-the Premium and Premium Plus. As their names suggest, one is upscale (think leather upholstery and a sunroof) and the other is even more upscale (heated front seats, keyless ignition and entry).
As this generation progressed, Audi piled on more and more standard features. In 2015, for example, the A5 showed up with standard all-wheel drive (to contribute to its nimble performance) and xenon headlights and LED running lights (which certainly look sharp). Is there anything about the Audi A5 that doesn't?