Used BMW X3 Buying Guide
Used BMW X3 Buying Guide

With upscale accommodations for up to five passengers, the used BMW X3 crossover is perfect for families who enjoy a heavy dose of luxury alongside their sporty ride. The X3 impresses with its powerful engine lineup and deft handling. Inside, this crossover provides plush comfort, with handsome leather upholstery and cozy seat heaters. If you're shopping the used market, check out our buying guide to learn more about how these luxury vehicles have changed over the years.
Second Generation, 2011-Current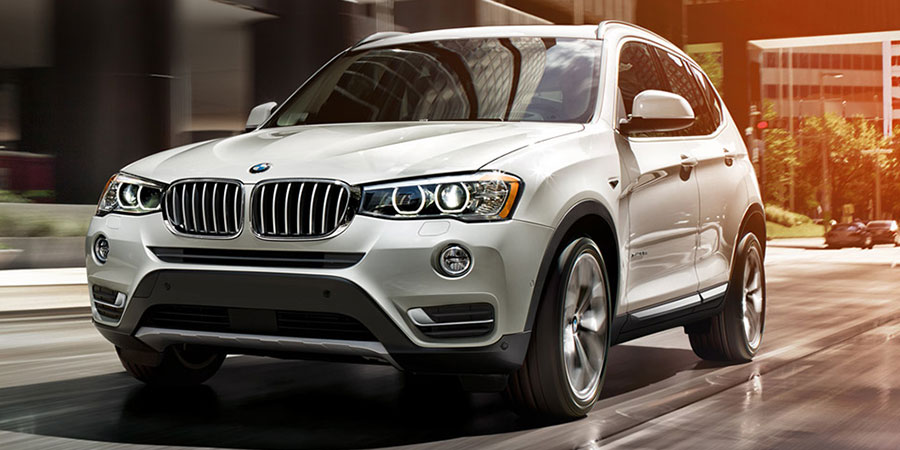 Comfort: The BMW X3 is more than comfortable – it's stylish and refined. Whether your model has premium leatherette or genuine leather upholstery, it'll impress your friends and keep you cozy for the long haul.
Technology & Convenience: All models come with the iDrive infotainment system, making it easy to access audio options and apps like navigation. The navigation system includes real-time traffic, so you can avoid stop-and-go traffic and make it to work in plenty of time.
Safety: These crossovers come standard with everything you need for world-class safety, from automatic brake drying to hill descent control. The X3 helps you maintain strict control over performance, even when circumstances are less than ideal.
Performance: At the wheel of a used X3, you'll enjoy strong acceleration. Its handling is among the best in this competitive class. Moreover, this crossover combines pure athleticism with luxury-style smoothness.
First Generation, 2004-2010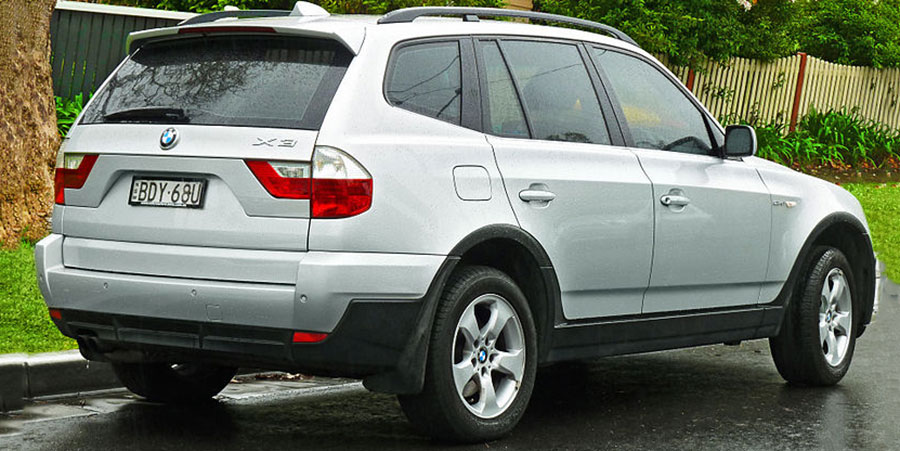 Comfort: With heated seats and premium leather upholstery, the first-generation X3 rates among the most luxurious crossovers on the road.
Technology & Convenience: Models from this generation keep you entertained with CD players and an auxiliary input. The latter means you can plug devices in and play podcasts and Pandora over the central speakers.
Safety: Airbags, including front and rear side curtain airbags, provide peace of mind. When a storm hits, the stability control system has your back, with features that include brake drying and brake fade compensation.
Performance: When the X3 made its debut, it impressed with its sporty handling and abundant power. With a model from this generation, you'll swing around corners and merge into traffic with the best of them.
What Drivers Love about the Used BMW X3
The X3 driving set love their premium cabins, all of which host plush accommodations for up to five passengers. This crossover is also known for its high-octane performance, which includes all-wheel-drive traction and potent engine options. With an X3, you've got your hands on one of the sportiest models in this luxury crossover segment.
What to Look for in Your Used BMW X3
If you're a sporty driver shopping the first generation, check out used BMW X3 models from 2007 and later. These feature a more-powerful engine, giving you an output of 260 horses for on-road excellence. During the second generation, there's one important change that used shoppers should know about. The modern base engine arrived for the 2013 model year, providing the same output but a newly efficient ride.
Used BMW X3 Buyers Beware
When you're shopping the first-generation used BMW X3, look for models from 2007 to 2010. Before 2007, the BMW X3 was critiqued for its harsh ride. But, starting in 2007, these crossovers blend their sporty capabilities with more comfortable ride. The revamped first-generation models are also more luxurious inside, speaking to your refined taste with lavish cabin materials and cushioning.