Used Chevrolet Cruze Buying Guide
Used Chevrolet Cruze Buying Guide

The used Chevrolet Cruze mixes it up, with a city-friendly compact design and a fuel-efficient, highway-ready powertrain. Suburbanites also love the Cruze's smooth, compliant commuter performance. Basically, it's the go-anywhere choice for modern drivers. Inside, you'll find roomy seating and all the latest in tech gear, including standard smartphone integration features. Is a used Chevrolet Cruze right for you? Read our used buying guide to find out.
Second Generation, 2016-Current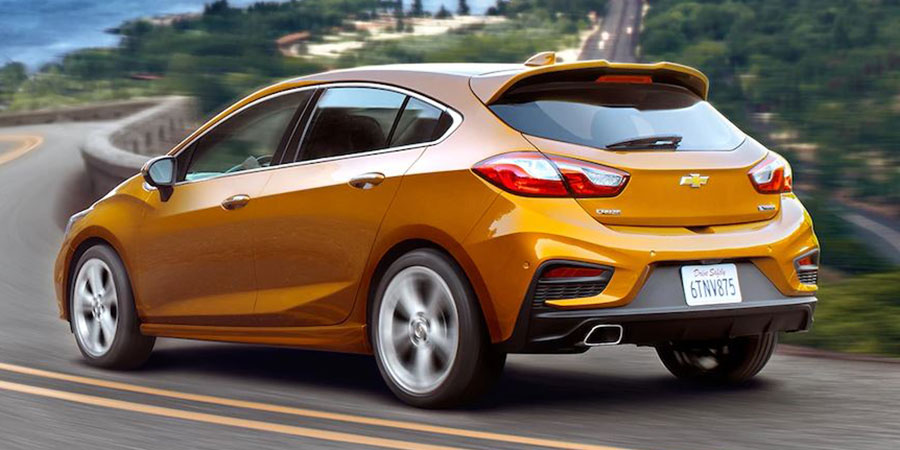 Comfort: It might fall into the compact segment, but, inside, the Cruze supplies roomy, cushy accommodations for five. For this generation, Chevrolet introduced an extra layer of refinement with high-quality cabin materials, including premium leather upholstery.
Technology & Convenience: All models come standard with the MyLink touchscreen interface, which features intuitive menus and voice controls for quick access to apps. MyLink includes Apple CarPlay and Android Auto technology, which display smartphone apps directly on your central touchscreen.
Safety: Every model comes with OnStar technology, an emergency telematics service that outmaneuvers unforeseen problems with features like on-demand roadside assistance and automatic collision notification.
Performance: The Cruze's powertrain supplies proficient power for seamless highway merging, but it also maximizes savings, earning up to 30 city/40 highway mpg.
First Generation, 2011-2015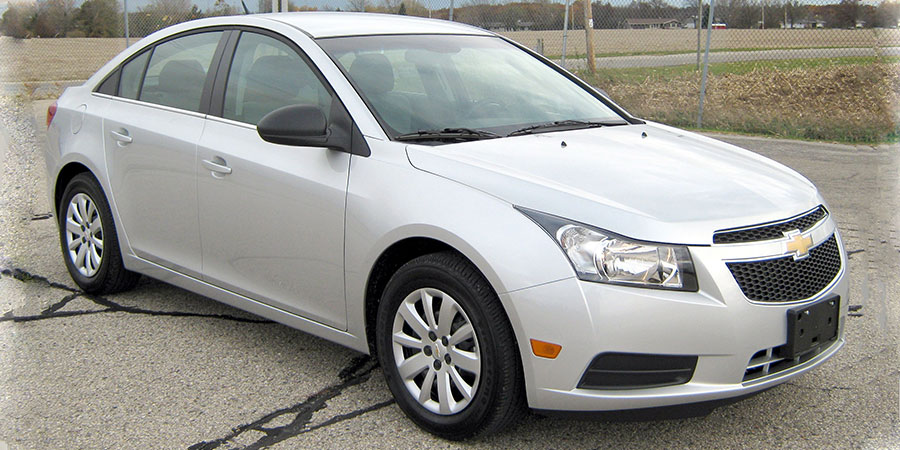 Comfort: All first-generation Cruzes impress with their roomy cabins. You'll find an array of luxurious comfort features available, too, including leather upholstery and heated seats.
Technology & Convenience: All models are well equipped, with full power accessories and Bluetooth for smartphone integration.
Safety: As in the current generation, optional safety items include driver aids like blind-spot monitoring. This technology warns you of danger so you can beat it to the punch
Performance: You'll find a lot of powertrains on the used lot, including a turbodiesel engine that increases speed and highway fuel economy, earning up to 44 mpg.
What Drivers Love about the Used Chevrolet Cruze
The Cruze supplies a healthy dose of seating comfort – not to mention impressive rear-seat leg room. Drivers also can't get enough of the Cruze's extensive tech features. That's especially true in second-generation models, which come with Apple CarPlay and Android Auto technology for cutting-edge smartphone integration.
What to Look for in Your Used Chevrolet Cruze
Be on the lookout for a few changes from model year to model year. Some essential tech features – namely, Bluetooth and the rearview camera – didn't arrive until 2013. For 2017, the Cruze introduced a new hatchback body style with an especially roomy cargo hold. This same year, the Teen Driver system made its debut, giving parents the power to set speed limitations.
Used Chevrolet Cruze Buyers Beware
Because of its status as a relatively new model, there aren't any big surprises for used buyers. For one thing, the Cruze has always come standard with important safety features – including anti-lock brakes – to keep you in control of your ride. However, when you shop for any used car, you should always consider its mileage and overall condition. Check your model's CARFAX report to ensure it hasn't suffered any irreparable damage.