Used Chevrolet Equinox Buying Guide
Used Chevrolet Equinox Buying Guide

You can double down on comfort and fuel economy in the used Chevrolet Equinox, which is great for commuters and growing families alike. As small crossovers, these models blend interior space and passenger comfort with sporty utility. Before you start shopping, read our buying guide to learn more about how these models have changed over the years.
Second Generation, 2010-2017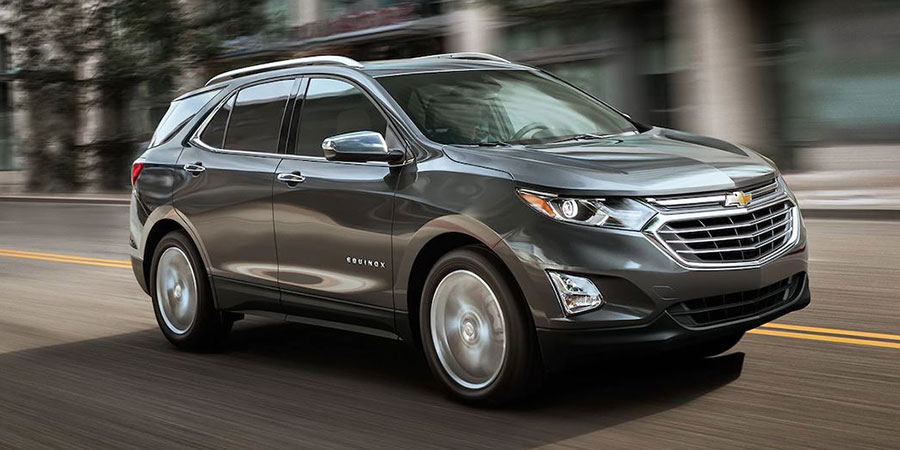 Comfort: Up front, you can settle into this crossover's wide, comfortable seats for the long haul. With a sliding and reclining backseat, your Equinox is always ready for road trips.
Technology & Convenience: Throughout this generation, you'll find the MyLink infotainment interface, which includes a crisp, colorful touchscreen and handy voice controls so you can interact with your smartphone without taking your hands off the wheel.
Safety: With standard OnStar telematics, you can enjoy peace of mind, even during late-night rides. Features like on-demand roadside assistance and automatic collision notification help you solve unexpected problems. In later model years, you'll also find driver aids, including blind-spot alert, to warn you of impending danger.
Performance: As you shop the used lot, you'll find thrifty four-cylinder engines and sportier V6 options. Thanks in part to a quick-shifting automatic transmission, getting up to speed is a snap. Both engine options are paired with comfort-tuned suspension for a smooth ride in any setting.
What Drivers Love about the Used Chevrolet Equinox
As a small crossover SUV, the Equinox excels in the utility department. Drivers who need maximum traction – whether during icy winters or down light trails – love the Equinox's all-wheel-drive technology. The Equinox is also a solid people hauler, offering enough head- and legroom for your growing family.
What to Look for in Your Used Chevrolet Equinox
Because the second generation has been such a long one, you'll find quite a few variations between model years. For example, beginning in 2013, you'll find a revised touchscreen interface for greater ease of use. That same year, drivers could select a rear-seat entertainment system to keep kids happily occupied on long trips.
Used Chevrolet Equinox Buyers Beware
As you shop the used lot, check each model's features list to make sure it has the safety equipment you require. Before 2009, side curtain airbags were optional equipment. Of course, if you're shopping the second generation, you'll find standard four-wheel disc brakes and stability control technology on all of these models.