Used Chevrolet Impala Buying Guide
Used Chevrolet Impala Buying Guide

The used Chevrolet Impala delivers everything you want from a full-size sedan, and then some – from spacious, family-friendly seating to road-trip-ready technology. Best of all, you get all of this at a great rate. Before you test-drive your Impala, check out our buying guide. We'll tell you more about what to expect from the used market.
Tenth Generation, 2014-Current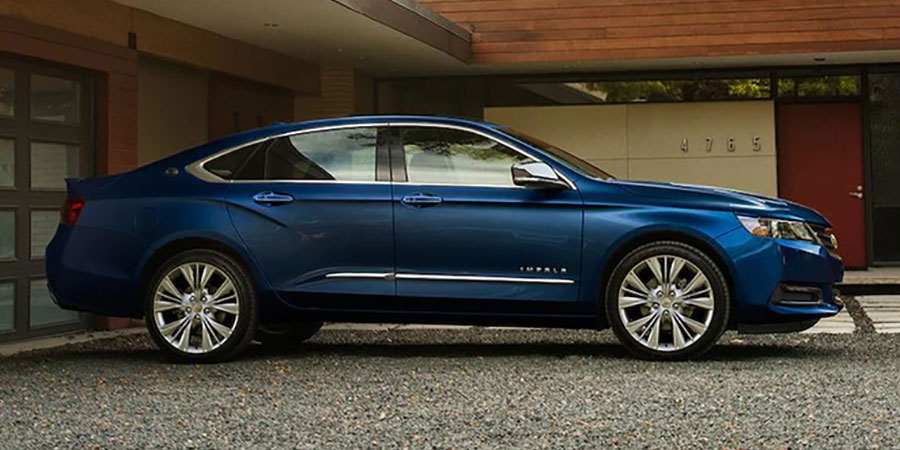 Comfort: With generous space for five, this full-size sedan is a top pick for freewheeling families. On the used lot, you'll find the full range of luxury options, including leather upholstery and a sunroof.
Technology & Convenience: The tenth-generation used Chevrolet Impala is a major draw for tech-savvy clans. It comes standard with a 4G data connection and Wi-Fi hotspot, so your kids can stream to their hearts' content, no matter where you roam. The MyLink infotainment system includes Apple CarPlay and Android Auto, displaying smartphone apps directly on the 8-inch touchscreen. In the Impala, there's no need to look down at your phone – and away from traffic.
Safety: All models include OnStar emergency telematics. When you subscribe, features like on-demand roadside assistance and automatic collision notification are always at your service. High-tech driver aids, like forward collision mitigation, were available throughout this generation. With them, you get a little extra help detecting and avoiding danger.
Performance: You'll find a range of powertrain options on the used lot, but one thing they all have in common is proficient power. As you merge into highway traffic, you'll be up to speed in a snap.
Ninth Generation, 2006-2013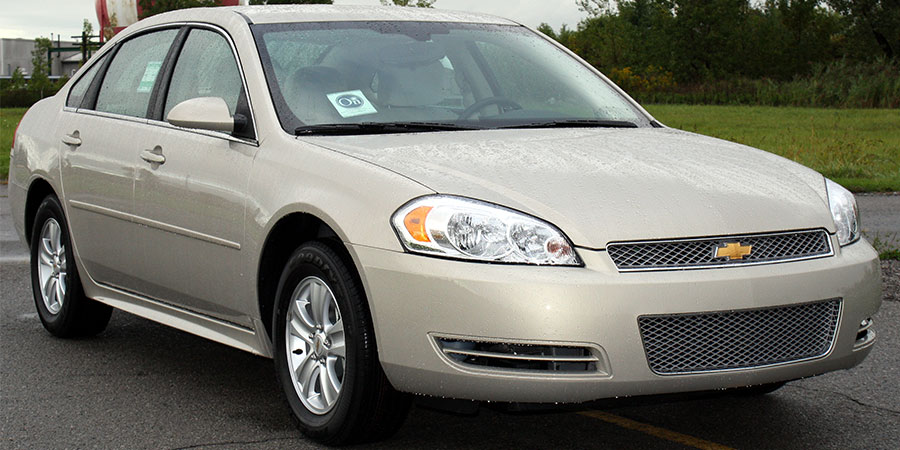 Comfort: These models offer impressive interior luxury, with high-quality cabin materials to make you feel like a big spender. This generation is also home to upscale creature comforts, like heated leather seats.
Technology & Convenience: You'll find full power accessories in all of these models, which save time when you want to roll down the window or readjust the driver seat. The CD audio system with an MP3 jack will keep you entertained. You may even find a used Impala with a Bose audio system, taking sound quality up to eleven.
Safety: Beginning in 2009, anti-lock brakes and traction control became standard equipment, providing anti-skid protection in bad weather.
Performance: The Impala has long been known for its smooth ride, and ninth-generation models are no exception. In addition to impressive comfort, these sedans also reduce wind and road noise for a hushed highway experience.
What Drivers Love about the Used Chevrolet Impala
When you purchase a used Chevrolet Impala, you're getting a slice of luxury at a great rate. Modern drivers love the Impala's smooth, road-trip-friendly ride. It's also got the tech features you need to keep young kids happily occupied for the long haul. Finally, there's the passenger space. Depending on configuration and model year, your Impala provides roomy accommodations for five or six passengers.
What to Look for in Your Used Chevrolet Impala
If you want the absolute most in fuel economy, look for a 2014 Impala with eAsisst powertrain technology. This model earns up to 24 city/35 highway mpg. However, it was discontinued after the 2014 model year. Throughout the tenth generation, a bi-fuel engine was available. It can run on either regular gasoline or compressed natural gas (CNG), which has a certain appeal for green-minded drivers.
Used Chevrolet Impala Buyers Beware
If you're shopping for infotainment gear, make sure you check your used Impala's features list for the items you crave. The Wi-Fi hotspot didn't appear until the 2015 model year, and Apple CarPlay and wireless phone charging weren't available until the following year. A used Chevrolet Impala from early in the ninth generation will have a four-speed automatic. This transmission isn't as fuel-efficient as the six-speed automatic introduced in 2012. After 2012, the Impala also featured a new engine that increased power output for easier highway merging maneuvers.