Used Chevrolet Malibu Buying Guide
Used Chevrolet Malibu Buying Guide

The used Chevrolet Malibu – with its satisfying leg room, modern smartphone gear, and high-tech driver safety aids – is the perfect ride to work. Or school. Or wherever it is your family likes to travel on weekends. In your search for the perfect used Malibu, you'll find plenty of sedans that are ready to deliver a smooth, refined ride. Before you hit the dealership in earnest, though, you should check out our buying guide to learn more about how the Malibu has changed over the years.
Ninth Generation, 2016-Current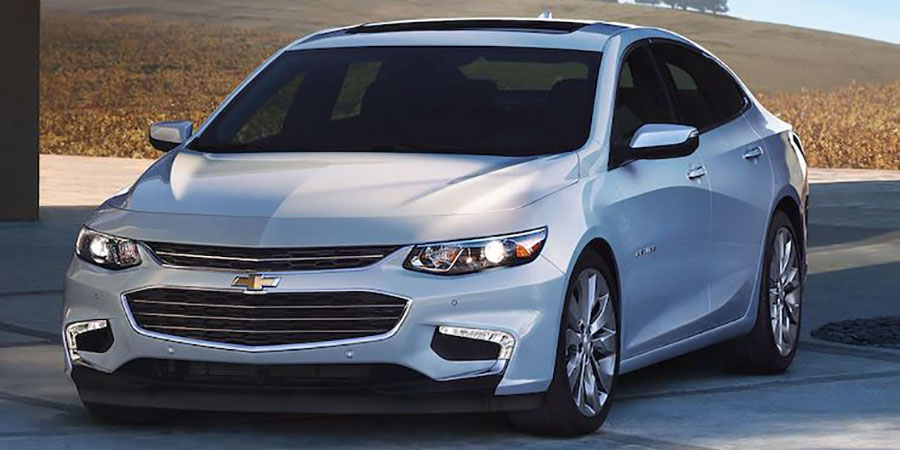 Comfort: Inside, the latest Malibu is big on space – front and rear. Pile the whole family in for a Sunday Funday excursion and you won't be disappointed. Everyone has enough elbowroom to text away, and optional features like leather upholstery even add upscale style.
Technology & Convenience: The MyLink infotainment system includes plenty of smartphone integration features. You can even use voice controls to call home, completely hands-free. With OnStar, you even get a mobile Wi-Fi hotspot, so there's no need to rely on data from your cell provider.
Safety: All of these sedans are equipped with anti-lock brakes and traction and stability control – technology that keeps you from skidding and gives you extra peace of mind on rainy roads. And there's more, starting with the OnStar telematics system. Its features, including roadside assistance, help you in emergency situations. Driver aids are another huge plus; items like blind-spot warning alert you to danger so you can actively avoid it. The front crash prevention system even automatically applies the brakes to mitigate damages.
Performance: With a lighter body and an eight- or nine-speed automatic transmission, the ninth-gen Malibu is smoother and quicker than ever. It's even got great fuel economy.
Eighth Generation, 2013-2015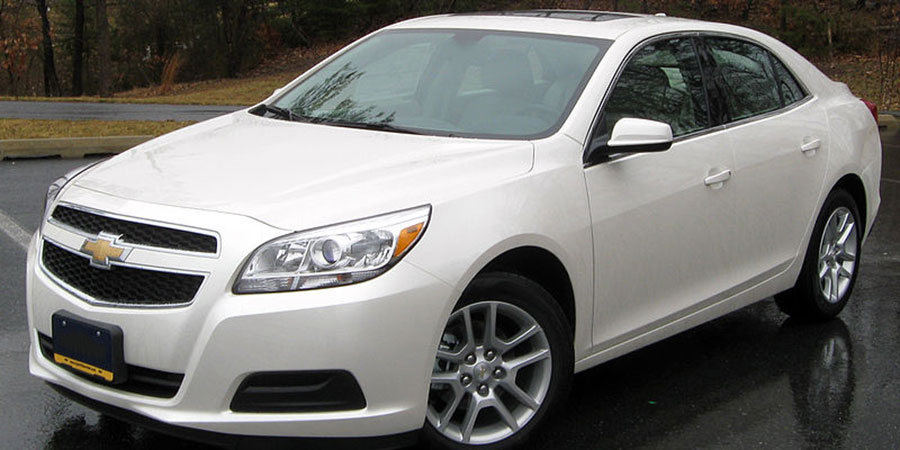 Comfort: Compared to previous Malibu cabins, these sedans' soft-touch materials and roomy seating offer increasing levels of luxury.
Technology & Convenience: This generation is a great pick for used buyers that are technologically inclined. It's easy to make hands-free calls and stream music from devices – just look for a used model with the MyLink infotainment system.
Safety: High-tech driver aids, like the lane departure warning system, were optional during the eighth generation. This technology alerts you to danger so you can avoid it wholeheartedly.
Performance: The eighth generation is all about refinement. With a smooth ride that remains pin-drop quiet at highway speeds, you're all set to travel cross-country with the whole family aboard.
Seventh Generation, 2008-2012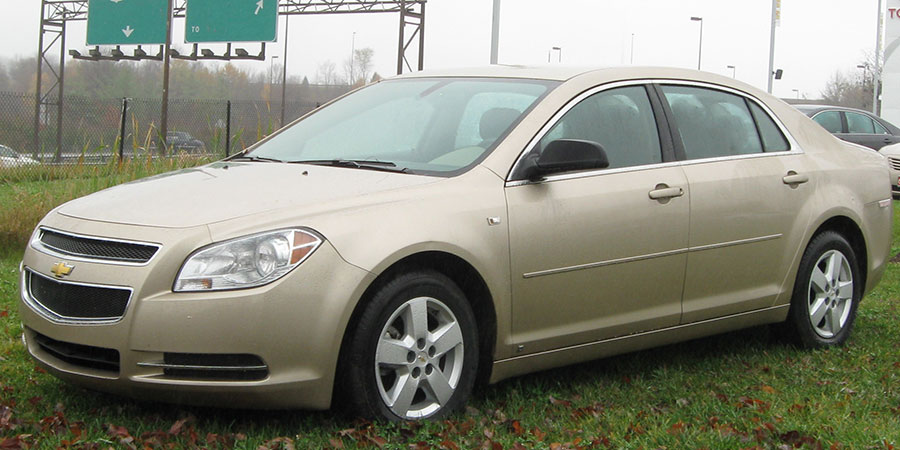 Comfort: Compared to previous generations, these Malibus look sleeker and more stylish than ever. Inside, the cabin's two-tone color scheme adds a splash of style to your daily ride. Seating is spacious in both rows, so you can bring your family along for a comfy ride to the coast.
Technology & Convenience: In 2009, Bluetooth became an option. Look for this technology to stream music from devices over the Malibu's sound system.
Safety: All models in this generation cast a wide safety net, with standard features that include anti-lock brakes and stability control. By 2010, the Malibu came standard with OnStar telematics. Its features – including automatic collision notification and on-demand roadside assistance – offer timely resolution to common on-road issues.
Performance: In V6 models, you'll find a six-speed automatic transmission that handles modern roadways with smooth composure. A used Chevrolet Malibu with the four-cylinder engine is better on fuel economy, so look for the base powertrain if your aim is to save money on gas.
What Drivers Love about the Used Chevrolet Malibu
In the urban wild, the used Chevrolet Malibu always feels smooth and controlled – a fact that hasn't escaped drivers. Drivers also love the Malibu's quick transmission shifts, which make for a seamless merge into speedy highway traffic.
Drivers are also very partial to the Malibu's comfort and tech features. Both rows of seating feel roomy, even after spending hours on the road with the whole family along for the ride. Tech gear, like the MyLink infotainment interfaces, is intuitive and easy to use, making it accessible for tech-savvy kids and their inexperienced parents alike.
What to Look for in Your Used Chevrolet Malibu
Chevy has made some changes to the used Chevrolet Malibu over the years, and there are some things you should keep in mind during your shopping endeavors. Driving enthusiasts will want to look at 2016 models, when the turbocharged Malibu engine was paired with an eight-speed automatic transmission. In 2017, the transmission was updated again to include nine speeds. Those extra gears in the 2016 and 2017 models mean better fuel mileage.