Used Chevrolet Traverse Buying Guide
Used Chevrolet Traverse Buying Guide

The used Chevrolet Traverse is a large crossover that straddles the line between comfort and utility, giving you plush eight-passenger seating and off-road-friendly all-wheel drive. Before you plunge into the used market, check read our used buying guide to learn more about what to expect from different model years.
Fourth Generation, 2018-Current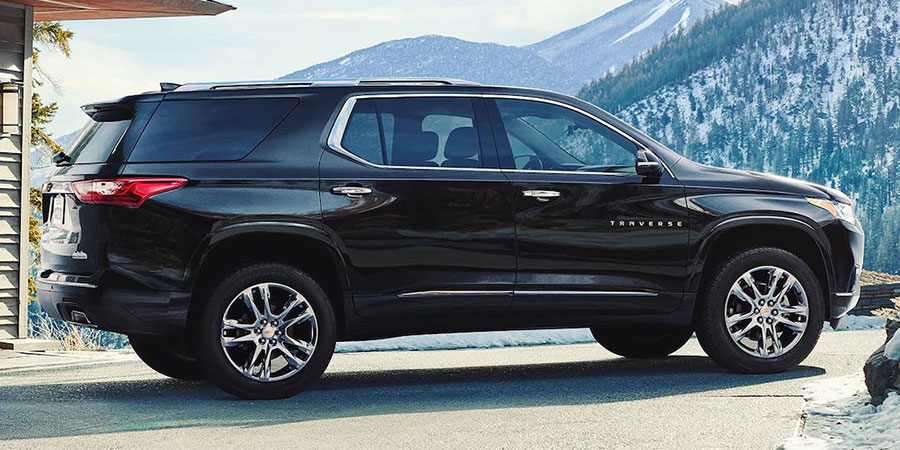 Comfort: With its quiet cabin and three rows of comfortable seating, the Traverse is the ideal highway cruiser. The cabin's upscale materials give your ride an extra touch of style, and luxurious options, like leather upholstery and ventilated front seats, take comfort to new heights.
Technology & Convenience: Staying connected comes standard in the Traverse. Every single model includes a 4G Wi-Fi hotspot, so your little ones can keep busy browsing the Web, no matter how bad the traffic. The 7-inch touchscreen offers a crisp color display, so you can find the app you want with minimal distraction. Apple CarPlay and Android Auto technology let you use your phone's voice controls to do everything from call home to find the nearest rest stop.
Safety: In this generation, every used Chevrolet Traverse comes with a rearview camera, helping you back out of a tight spot with maximum visibility. These crossovers also include OnStar emergency telematics, which help you out of a bind with features like on-demand roadside assistance and automatic collision notification. High-tech add-ons, like forward collision alert with pedestrian detection, alert you to dangers you might otherwise miss.
Performance: With extra horsepower on tap, a new transmission, and a redesigned suspension system, the Traverse has never been so smooth and sophisticated. But, with up to 5,000 pounds of towing capacity, it's also got the utility you need to tow your favorite toys into the wilderness.
Third Generation, 2011-2017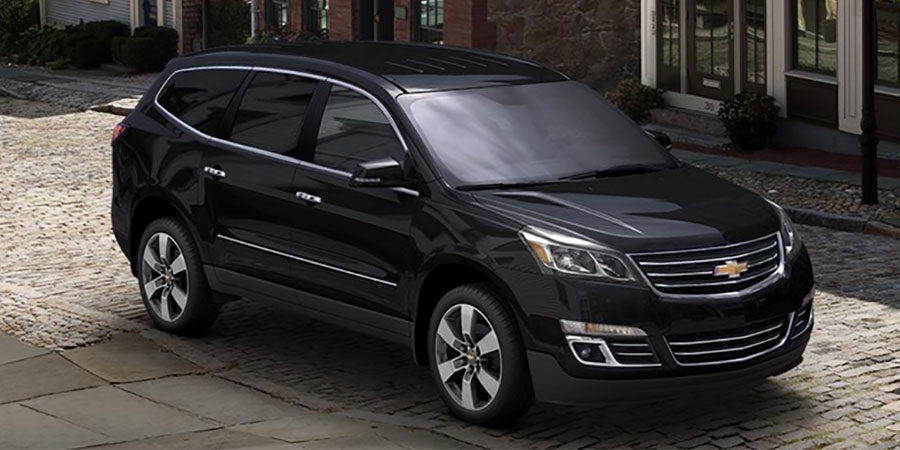 Comfort: The third-generation Chevrolet Traverse is an excellent people hauler. Big families can spread out over the Traverse's three rows with enough elbow room to go around. Some used models even sport a stylish two-tone interior design, with wood-tone or metallic accents, so you can impress your friends with your good taste.
Technology & Convenience: The Traverse introduced MyLink infotainment system for the 2013 model year. It keeps you connected with hands-free calling and music streaming options.
Safety: All of these crossovers are nicely equipped with passenger safety features, including OnStar telematics and a handy rearview camera.
Performance: This powerful crossover SUV gives you the ability to tow heavy loads, like the family fishing boat. And, with all-wheel drive, your Traverse can take you down light off-road trails without losing its footing.
What Drivers Love about the Used Chevrolet Traverse
The Traverse draws a crowd on two fronts. With its spacious, passenger-friendly cabin, this full-size crossover SUV is the right choice for big families and even bigger groups of friends. But the Traverse also means adventure. With its impressive towing and off-road capabilities, this three-row crossover is perfect for outdoor getaways.
What to Look for in Your Used Chevrolet Traverse
You'll notice a few changes from model year to model year. Beginning in 2013, you'll find increasingly contemporary tech features, such as the MyLink infotainment interface. If you're the type who can't live without maximum connectivity, shop for a Traverse from 2016 or later, when the in-car Wi-Fi hotspot was introduced. That year, the OnStar telematics system became faster, so you can depend on greater connectivity in a pinch.