Used Chrysler 300 Buying Guide
Used Chrysler 300 Buying Guide

With its bold American good looks and old-school rear-wheel-drive performance, the used Chrysler 300 combines muscle-car style with the refinement of a full-size luxury sedan. After a 30-year hiatus, this classic sedan reappeared in the mid-2000s, and modern drivers can't get enough of its luxurious offerings – both on the road and in its cabin. Before you jump headfirst into the used market, give our buying guide a quick read to learn more about how the Chrysler 300 has changed since it first reappeared in 2005.
Second Generation, 2011-Current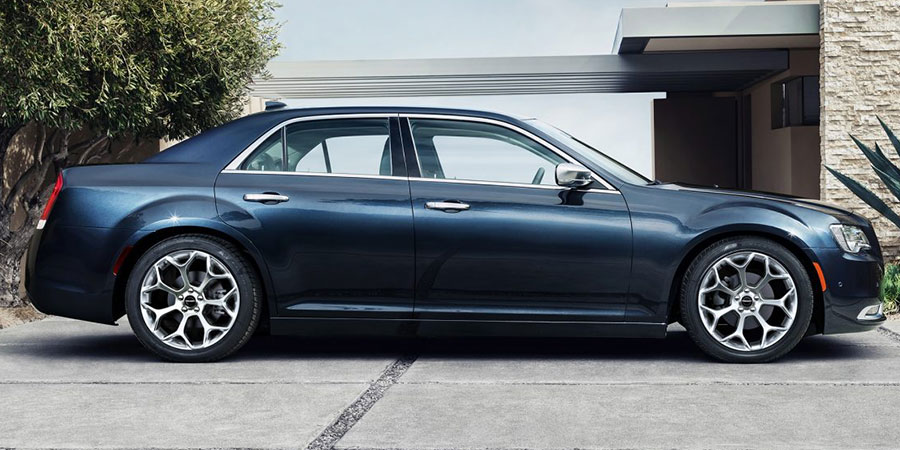 Comfort: Your used Chrysler 300 is nothing short of luxurious. Even in the base model, you'll enjoy more legroom than in most competitors and soft, rich leather upholstery.
Technology & Convenience: Every single Chrysler 300 comes standard with the excellent Uconnect infotainment system. Its touchscreen is user friendly, which means you can get to the app you want in a timely fashion. Since the 2016 model year, extra smartphone integration features like Siri Eyes Free voice controls help you stay connected without lifting your hands from the wheel.
Safety: All second-generation models come standard with important equipment like anti-lock brakes and stability and traction control. Beginning in 2015, drivers could add high-tech aids, like lane departure warning, for extra on-road vigilance.
Performance: These used Chrysler 300 models leave the competition in the dust, thanks to their sporty rear-wheel-drive performance and potent engine options. You can even find used models with all-wheel drive, which give you extra stickiness around corners and on icy pavement.
First Generation, 2005-2010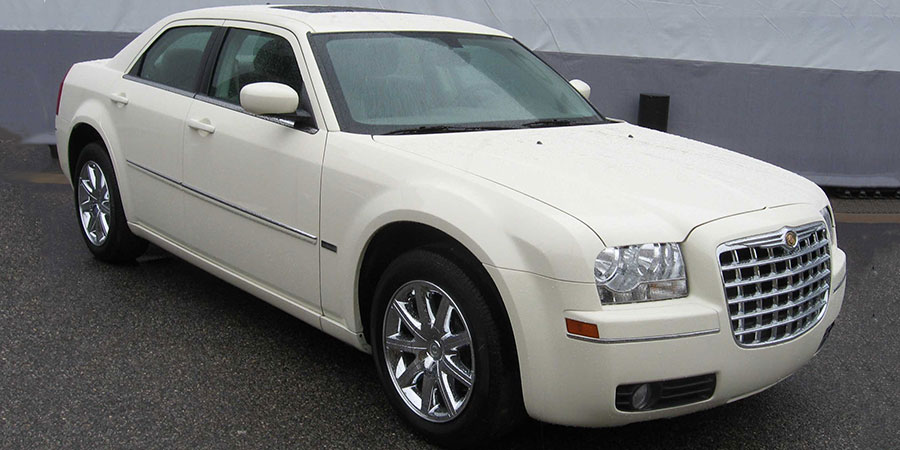 Comfort: This five-passenger sedan is ready to deliver your entire family around town, with cabin space to spare.
Technology & Convenience: In 2008, Chrysler gave the 300 a significant update, adding modern tech features like navigation to help you find your way around.
Safety: All but the base 300 model get standard anti-lock brakes and stability and traction control, preventing skidding and keeping you in firm control when bad weather hits. These items were optional on the base model; make sure you look for them on the features list.
Performance: There were a lot of engine variations and options during this generation, but, any way you look at it, you can expect a smooth, comfortable ride. These models offered either rear- or all-wheel drive, delivering the sporty performance enthusiasts crave.
What Drivers Love about the Used Chrysler 300
Drivers flock to the used Chrysler 300 because it's both luxurious and fast. It even pairs speedy acceleration and sporty rear-wheel drive with significant ride comfort, so you always feel at home on the highway. Inside, these full-size sedans are even roomier than you might expect, with a generous dose of head and leg room for a family of five. High-quality materials, including standard leather upholstery, supply total star treatment.
What to Look for in Your Used Chrysler 300
From 2015 and on, used Chrysler 300s expand on the brand's significant style with modern tech features, including extra voice controls and a Wi-Fi hotspot. If you and your family members frequently surf the Web from the road, look for used models with these features. Beginning in 2015, Chrysler also introduced a number of high-tech safety features, such as lane keeping assist, for increased passenger protection.
If you're shopping first-generation models, you'll notice a lot of powertrain variations. Shoppers who crave an extra burst of speed should look for the used 300C, which ups the ante with a powerful V8 engine. In the high-performance Chrysler 300 SRT8, you get a lot more than V8 power, including performance-oriented suspension and more powerful brakes. Driving enthusiasts love this model's exhilarating ride. Beginning in 2009, the 300 sported a more sophisticated all-wheel-drive system that lets drivers depower the front wheels for increased fuel economy.
Used Chrysler 300 Buyers Beware
All second-generation Chrysler 300 models offer excellent standards in safety, keeping you in control with anti-skidding gear like antilock brakes and stability and traction control. However, during the first generation, many important safety items were optional equipment. You'll want to make sure that your used model comes with anti-lock brakes, stability and traction control, and all the airbags you require.