Used Chrysler Town and Country Buying Guide
Used Chrysler Town and Country Buying Guide

For practical, family-minded drivers who enjoy a splash of luxury, the used Chrysler Town and Country fits the bill. And, when you're in the business of hauling people and cargo, there's still nothing that beats the minivan in terms of convenience. Check out our used buying guide to learn more about how Chrysler's classic take on family transport has evolved over the years.
Second Generation, 2008-2016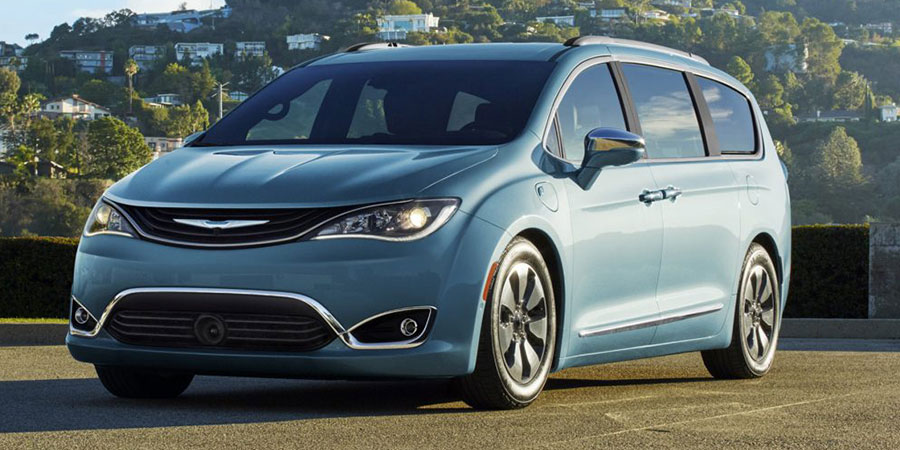 Comfort: Throughout this generation, you'll find supportive front seats to get you through backed-up school drop-off lines and commuter traffic alike. Before 2011, the Swivel 'n Go seats were available. These second-row captain's chairs turn 180 degrees, so that passengers in the second and third rows can play cards together. In 2011, the incredibly convenient Stow 'n Go seats first appeared. These are second-row captain's chairs that fold easily into the floor, so you can maximize cargo space in a snap.
Technology & Convenience: From the 2011 model year and on, you'll find familiar infotainment options Bluetooth phone and audio connectivity and a touchscreen stereo interface. With this technology, it's easy to stay in contact with loved ones or stream music from your favorite device. These minivans also feature family-friendly entertainment options like the rear-seat Blu-ray player with an HDMI, keeping kids occupied with movies and video games.
Safety: All models from the fifth generation come standard with important safety gear, including anti-lock brakes and stability and traction control.
Performance: After the 2011 mid-cycle refresh, all Town and Country minivans were equipped with the same powerful engine. It balances swift acceleration with fuel-efficiency, earning up to 17 city/25 highway mpg.
What Drivers Love about the Used Chrysler Town and Country
The Town and Country stands apart from other minivans with its interior refinement. That's especially true when you select a used model from 2011 and later. All models from this era are well equipped with creature comforts, including supportive cushions and even luxuries like heated leather seats. And, of course, drivers love this minivan's family friendliness, with its three rows of seating, convenient Stow 'n Go seats, and video-game and Blu-ray playback capabilities.
What to Look for in Your Used Chrysler Town and Country
As we mentioned, the Town and Country got a significant refresh for the 2011 model year, which brought modern cabin design and updated materials for increased comfort and refinement. And, if you're looking for modern technology, this is the place to start looking. These models include innovations like touchscreens and Bluetooth wireless connectivity to appease smartphone addicts.
Used Chrysler Town and Country Buyers Beware
Town and Country models issued before 2011 weren't as luxurious as those that came later. Models from this era also came with one of three engines, none of which is as powerful as the powertrain introduced for the 2011 model year. If you want to make the most out of your family road trip, we suggest you test-drive used models from 2011 and beyond.