Used Dodge Challenger
Used Dodge Challenger
With its aggressive styling and roaring engine options, the used Dodge Challenger is instantly recognizable, even as this pony car blazes past in a blur. But even while its high-performance powertrains and handsome looks make the Challenger iconic, this Dodge classic is equally appealing for its roomy cabin and high-tech gear. So, what do you need to know about these used muscle cars? Our used buying guide is here to help you sort through all the offerings and come out with the Challenger that really speaks your language.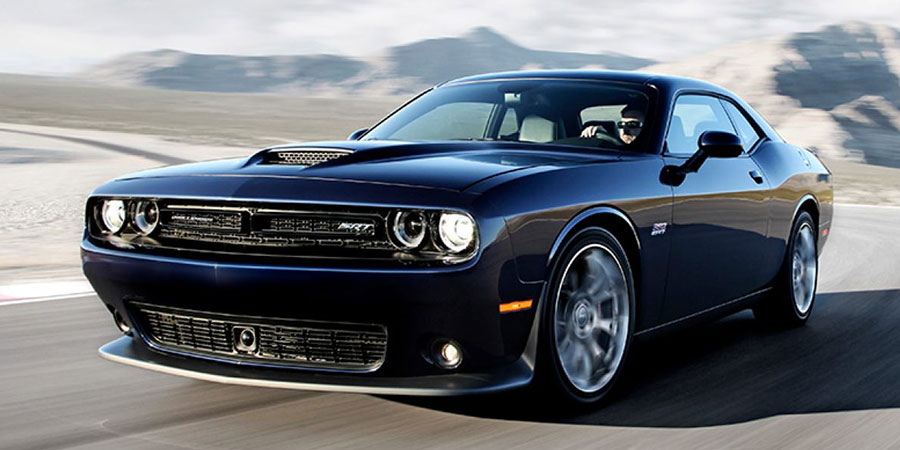 Third Generation: 2008-Current Model Year
Why you'll love the third-generation used Dodge Challenger
The Challenger might be priced like the Chevy Camaro and Ford Mustang, but this high-powered Dodge leaves those ponies in the dust. It's got the extra muscle you crave and the aggressive styling to match. From the base 305-horsepower engine on up to the 707-horsepower supercharged Challenger Hellcat, you'll get a swift response whenever you require more speed.
And, unlike those pony cars, the used Dodge Challenger actually works as a family hauler. It's got generous legroom in both rows, so your favorite passengers won't feel cramped when it's time for a weekend getaway. And, though it's tuned for a sporty ride, the Challenger is a surprisingly smooth customer. Upper trims even douse you in luxury with features like heated seats and leather upholstery.
Dodge has kept up with the technology game, too. More recent Challengers tow the line with all the latest smartphone gear, including hands-free access via Apple CarPlay and Android Auto capabilities. High-tech safety gear-think rearview camera and blind-spot monitoring-are also available to help you laugh in the face of danger.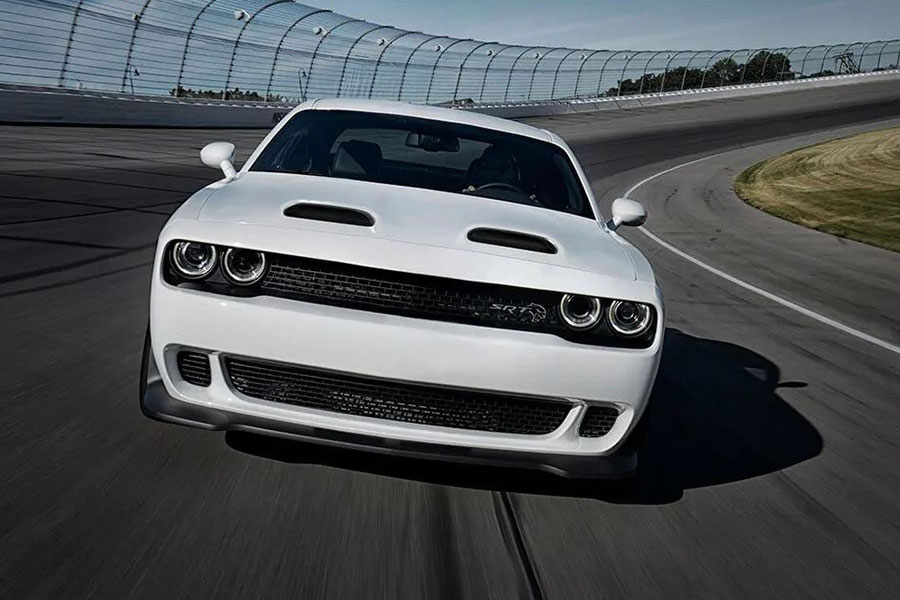 What else you need to know about the third-generation used Dodge Challenger
This entire generation of Challengers revolves around high-performance engines and old-school muscle-car style. That said though, you'll notice subtle differences in options and features from model year to model year, (which is of course the norm when you're shopping for a used car).
The 2011 model dealt out some performance updates, which means used shoppers can get a great rate on a faster Challenger. In addition to its more-powerful base engine, this Challenger hit the road with updated brakes, suspension, and steering. With greater speed came greater driver precision.
Although every used Dodge Challenger was built for speed, that meant something different in 2008 than in 2019. If you want to zoom around with impressive power at your command, skip the base V6 engine from the 2009/2010 model years. This engine only generated 250 horsepower, which didn't feel like much in this big sedan. The 2011 Challenger was the first to upgrade V6 output to 305 horses. If you don't want to spend extra on a bigger engine, this is the one you want.
Looking for the SRT Demon or the SRT 392 special models? These high-powered Challengers had a limited run for the 2018 model year. Though there aren't too many of these models out there, so their exclusive performance gear makes them especially attractive to Challenger enthusiasts. The SRT 392's hardware-including a special air intake and six-piston front Brembo brakes-takes Challenger performance to new heights. The SRT Demon is the most powerful muscle car to ever come off an assembly line, featuring a supercharged 6.2-liter V8 engine that rips up the streets with 840 horsepower and 770 pound-feet of torque.