Used Ford Fusion Buying Guide
Used Ford Fusion Buying Guide

Savvy drivers and critics alike rave about the used Ford Fusion, a mid-size sedan whose responsive performance and stylish, cushy cabin make for a fun-loving ride to work, school, and all the rest. Introduced for the 2006 model year, the Fusion has evolved into an attractive modern people-hauler. Before you test-drive one, check out our used buying guide. It's designed to help you figure out which model is the best fit for your busy lifestyle.
Third Generation, 2013-Current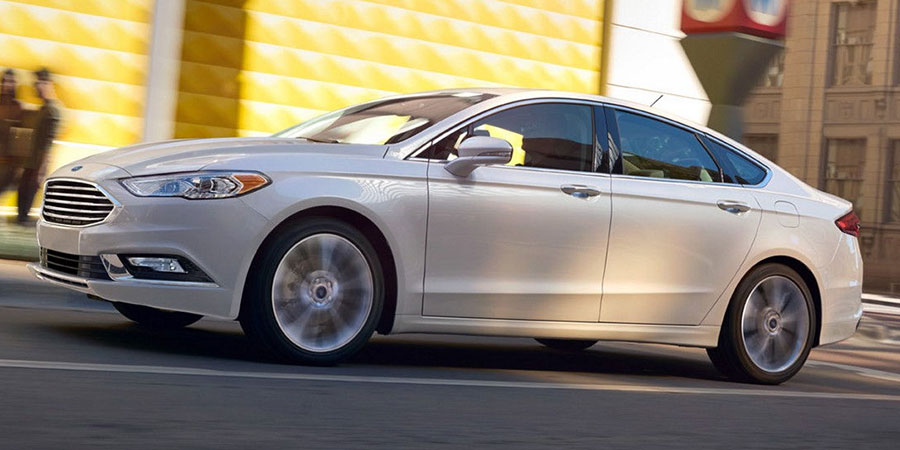 Comfort: True to its rep for handsome styling and rich comfort, the used Ford Fusion is your family's ticket to an enthusiastic road trip. Both rows are roomy, and plush seating cushions your daily drive to work.
Technology & Convenience: In 2017, the Fusion introduced the Sync 3 infotainment system, which includes all the basics, like hands-free texting and music streaming capabilities. You can even interact with the touchscreen using smartphone-like pinch and swipe features. Models prior to 2017 provide the MyFord Touch infotainment system for your smartphone integration needs.
Safety: Tech features like the backup camera and blind-spot warning system help you spot danger before it becomes an issue. The parking assist feature helps you find a parallel space that fits the Fusion, dinging when it detects a good spot. The system will then steer you into the space with expertise. Parallel parking has never been so quick and easy.
Performance: Under the hood, turbocharged engine options deliver a smart balance of premium speed and fuel economy. Some models even have all-wheel drive for extra sticky grip around corners. And, thanks to the well-tuned suspension, "compliant" is the Ford Fusion's middle name.
Second Generation, 2010-2012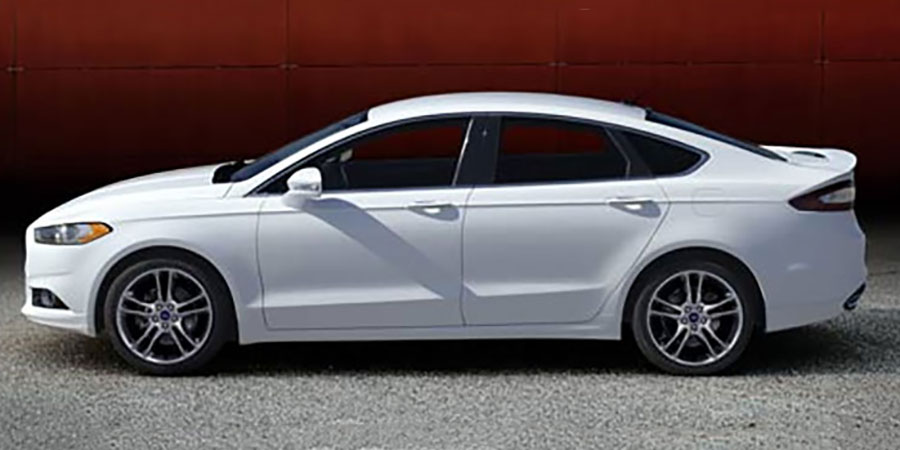 Comfort: Once again, the Fusion makes the most of its passenger space with two rows of roomy accommodations. Dual-zone automatic climate control lets driver and passenger enjoy two different temperatures for a cozier overall experience.
Technology & Convenience: In this generation, Sync technology means you can link devices for hands-free calls and music streaming.
Safety: Items like the rear view camera and reverse park assist help you get in and out of tight spots without any fender-bending. Before you switch lanes, the blind-spot detection system alerts you to vehicles you might have missed.
Performance: These Fusions became even more powerful than previous models, shooting into highway traffic alongside the breeze. All-wheel drive was optional for the Fusion Sport, delivering extra grip on icy pavement and a sporty performance around tight turns.
First Generation, 2006-2009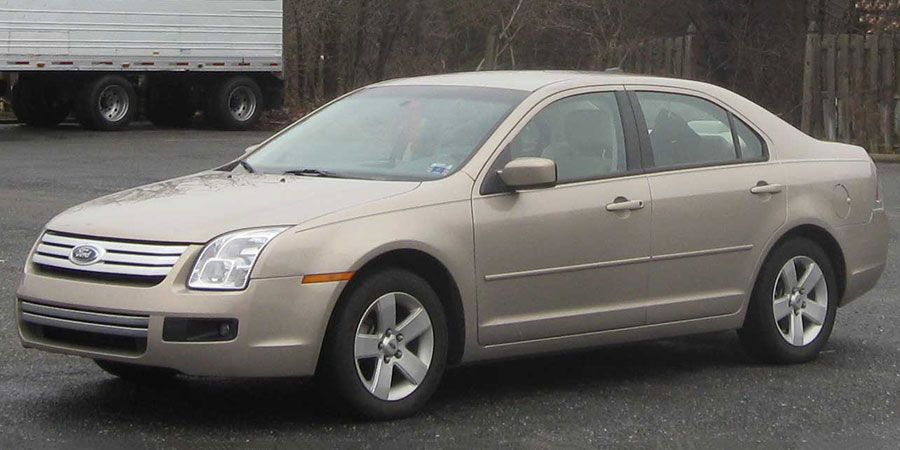 Comfort: From the start, the Fusion has played host to rich passenger comfort. Premium head and leg room support the notion of family road trips, and plush cushioning gets you to work in a blissful state of mind.
Technology & Convenience: Ford steadily added new technology during these model years. Navigation first became an option in 2007. Fusions with this feature will get wherever you need to be. In 2008, Ford introduced its Sync voice controls, which help you access infotainment settings without breaking your concentration.
Safety: In 2007, many safety features became newly available – including side curtain airbags. During a side-impact, these airbags cushion the impact and mitigate injury. If you're shopping for a first-generation used Ford Fusion, make sure you check the features list for some important safety gear. Anti-lock brakes didn't become standard equipment until 2008. In 2009, stability control was optional for all models, and traction control became standard for all Fusions with a V6 engine.
Performance: The original Ford Fusion initially only offered front-wheel drive, but it was never short on power, delivering the model's trademark sporty ride. In 2007, all-wheel drive became available.
What Drivers Love about the Used Ford Fusion
Used Ford Fusion drivers love its reliable ride and predictable performance. Moreover, drivers agree with critics about how fun the Fusion is to drive. That's thanks to its sporty handling and sharp steering – you'll be swinging around curves with the best of them. Inside, the Fusion's rich interior comfort gets you through anything from rush-hour traffic jams to long highway rides. Drivers also love how the SE and Titanium models come with leather upholstery for an extra splash of style.
What to Look for in Your Used Ford Fusion
Throughout its run, the Fusion has always been family-friendly and fun to drive. However, Ford has made a lot of changes to this mid-size sedan over the years. Be on the lookout for changes to the powertrain. If you're looking for the Fusion's sportiest, most fuel-efficient ride, shop the latest generation first. Here, Ford's EcoBoost engines strike a balance between saving you money at the pump and getting you to work in zippy style.