Used Honda Accord
Used Honda Accord
With a solid reputation for reliability and rich interior comfort, the used Honda Accord gives buyers what they want at an excellent price. Before you start shopping, read our used buying guide. We'll help you figure out what to expect as you peruse the dealer lot.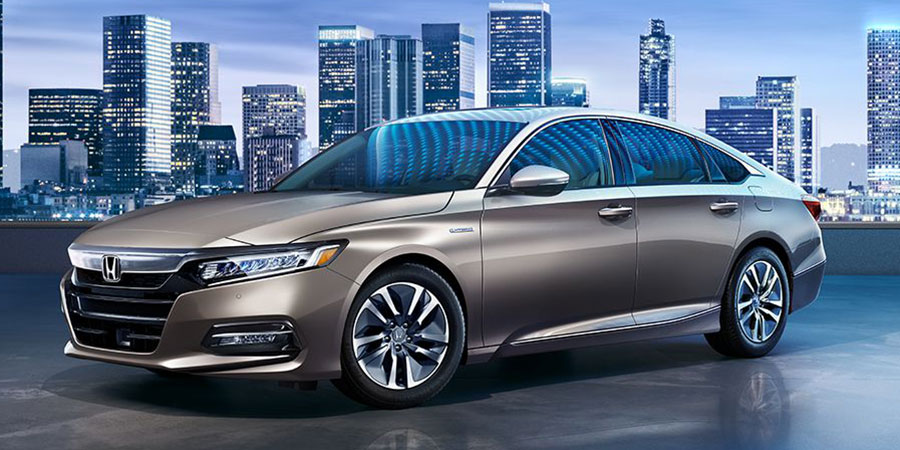 Ninth Generation: 2013-Current
Why you should consider the ninth-generation used Honda Accord
This mid-size family hauler offers a lot of options. You can choose between four-door sedan and two-door coupe models for the body style that speaks to your taste (or sense of practicality). There are also a lot of trim models on offer, so you can decide how much you want to spend on upscale features.
All of these used Honda Accord models come standard with an impressive list of comfort and convenience features. There's dual-zone automatic climate control, so driver and front passenger can enjoy their own distinct AC settings. Bluetooth connectivity makes it easy to make hands-free phone calls or stream your favorite playlists from devices. As you climb the trim hierarchy, the used Honda Accord offers increasing luxury, thanks to items like power seats, leather upholstery, and upgraded infotainment technology.
Were there any major changes from model year to model year?
The 2016 Accord introduced a few new features. The new touchscreen interface was designed for ease of use and enhanced smartphone integration. From 2016 on, the Accord also featured additional driver safety aids. The Honda Sensing package, which included features like forward collision warning with automatic braking, was available for all Accord trim models.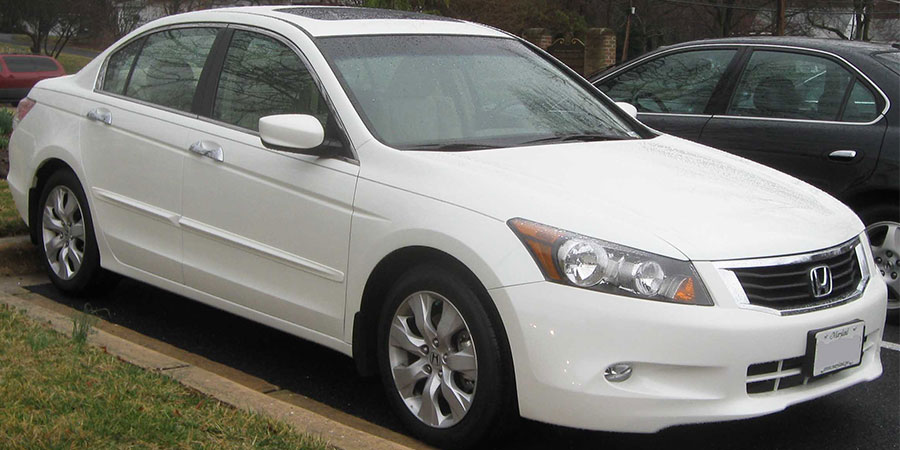 Eighth Generation: 2008-2012
Why you should consider the eighth-generation used Honda Accord
These mid-size sedans are a good deal, supplying premium passenger space and a dependable ride at a great price. Inside, the used Honda Accord cabin treats your family to a healthy amount of head and leg room. The entry-level LX trim supplies modern amenities, like supportive seating and air conditioning. On higher trims, you'll find niceties like leather upholstery to upgrade your highway experience. All models feature safety gear – namely, side curtain airbags and stability control – for solid security.
On the used lot, you'll find two engine options, a thrifty four-cylinder and more powerful V6. Either engine could be had with a manual or automatic transmission, so you should be able to find the powertrain that best suits your daily ride.
Are there any variations between model years?
The 2011 Accord introduced some big changes, starting with improved fuel economy. That year, Honda also introduced a number of new features. Accords from 2011 and on could be had with a rearview camera, improving visibility in parking lots. The new USB interface made it easy to connect devices and play music over the Accord's stereo system. Finally, this model introduced paddle shifters for the automatic transmission, giving drivers impressive control over performance.