Used Hyundai Accent Buying Guide
Used Hyundai Accent Buying Guide

For a compact car, the used Hyundai Accent is shockingly roomy, providing a comfy, fuel-efficient ride for modern commuters. It offers other advantages over competitors, giving you the option of sedan and hatchback models and a long list of standard features.
Fourth Generation, 2012-Current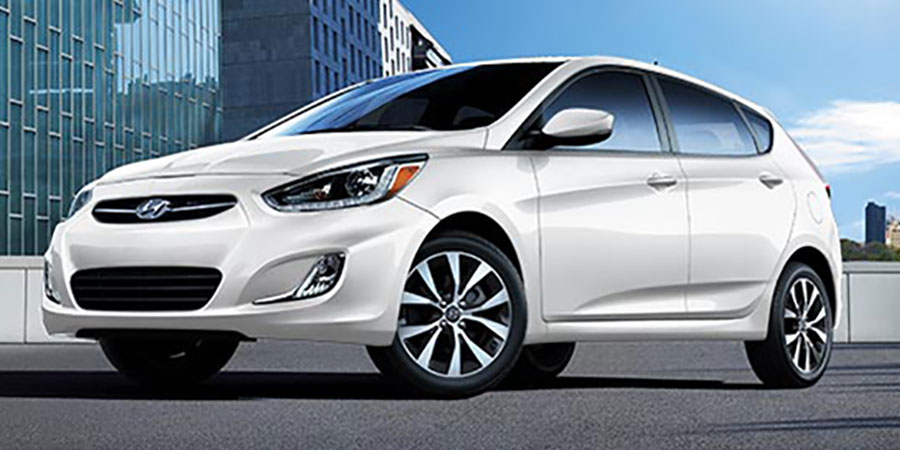 Comfort: Although it's technically classified as a subcompact, the Accent has the kind of head and leg room typically found in bigger compact models. In addition to a roomy ride, this subcompact's high quality materials and sleek, sculpted dash put it a cut above the competition.
Technology & Convenience: No matter the trim or model, all Accents provide USB and auxiliary input jacks, making it easy to stream music over the central system. Wherever you go, you'll never be short on entertainment options.
Safety: Every model from this generation gets a long list of standard safety features. When rainy weather strikes, items like anti-lock disc brakes with brake assist give you extra control over performance. Active front head restraints and front seat side-impact airbags provide serious protection during a collision.
Performance: Depending on model year, your used Hyundai Accent earns up to 28 city/37 highway mpg. That's pretty impressive, especially when you factor in its quick, refined ride.
Third Generation, 2006-2011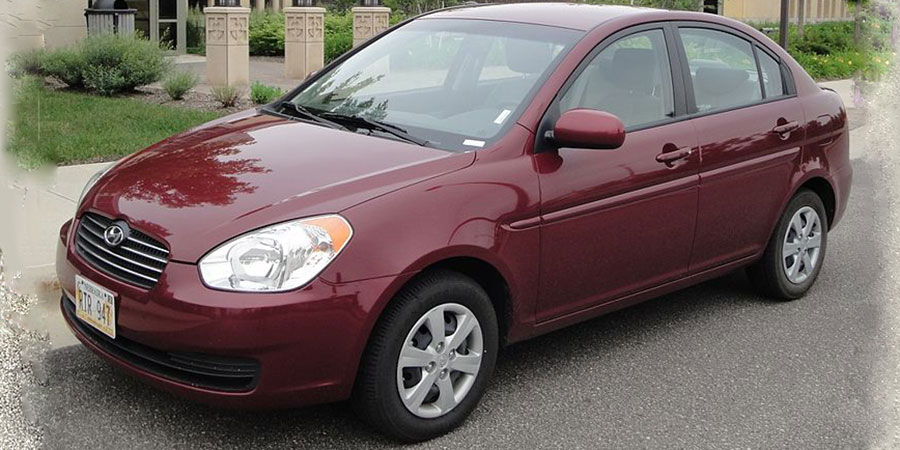 Comfort: The second-generation Accent provides all the basics – from supportive seating to impressive leg room – to keep you comfy for hours on the road.
Technology & Convenience: Here you'll find CD players and auxiliary audio inputs, both of which give you the means for endless entertainment. Starting with 2010 models, you'll find USB connectivity, which makes it easier to play podcasts over your central speakers.
Safety: Anti-lock brakes became optional for 2010, what is now considered standard safety equipment.
Performance: This generation also helps you save money at the pump, earning up to 27/35 mpg.
What Drivers Love About the Used Hyundai Accent
With the Accent, the price is definitely right. But, more than that, drivers love this subcompact's fuel-efficient ride; there's no need to overspend at the pump. And, as you cruise around town compliments of the Accent's comfortable ride, you'll appreciate the cabin's impressive head- and legroom.
What to Look for in Your Used Hyundai Accent
When you shop the used market, you'll notice that various model years may have different features. So, if you can't live without a USB port, for example, make sure your model is from 2010 or newer. Every model on the used lot comes with a features list. Check yours to make sure your Accent has everything you need.
What Hyundai Accent Buyers Should Watch Out For
Anti-lock brakes didn't become standard equipment until the 2011 model year. We highly recommend finding a used model with this important safety equipment. Anti-lock brakes help you maintain control in bad weather, and most insurance companies will give you a discount simply for having this equipment.