Used Hyundai Elantra Buying Guide
Used Hyundai Elantra Buying Guide

There's little doubt that the used Hyundai Elantra is among America's most popular small sedans, beloved for its long list of comfort features and thrifty price tag. Before you head to your friendly dealership, check out our used buying guide to learn how these models have changed over time.
Sixth Generation, 2017-Current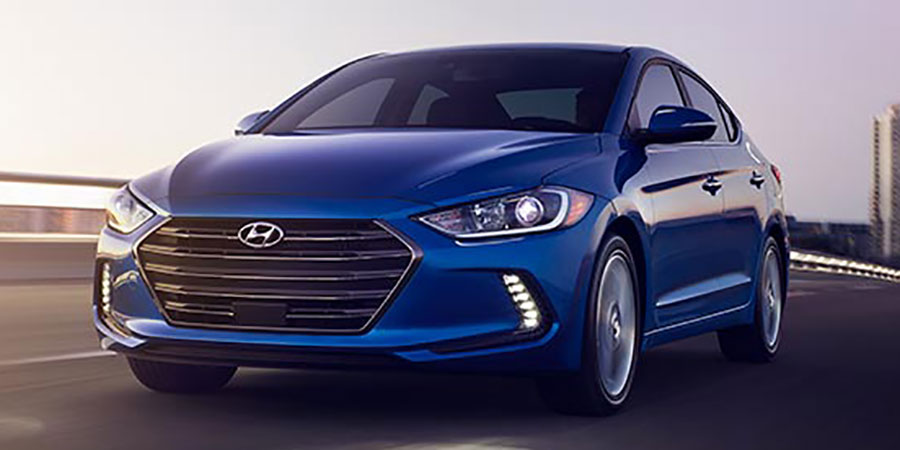 Comfort: The modern Elantra is a five-passenger compact sedan that totes your family and friends around in style. There's plenty of elbow room to go around, and innovative comfort features like dual-zone climate control and heated front seats offer increasing coziness.
Technology & Convenience: This generation is up on all the latest smartphone gear, including Apple CarPlay and Android Auto connectivity. These features display apps like Maps and Phone directly on the Elantra's touchscreen, so you don't have to turn away from the road to stay connected.
Safety: With the rearview camera, it's easy to avoid scratching your paint job on rock walls or stray bicycles. Advanced driver aids, like blind-spot warning, alert you to potential danger and help you avoid careless mistakes.
Performance: In the Elantra, you can save a bundle on fuel. The new generation earns up to 32 city/40 highway mpg. It also provides a smooth ride, so you can get around town in total comfort.
Fifth Generation, 2011-2016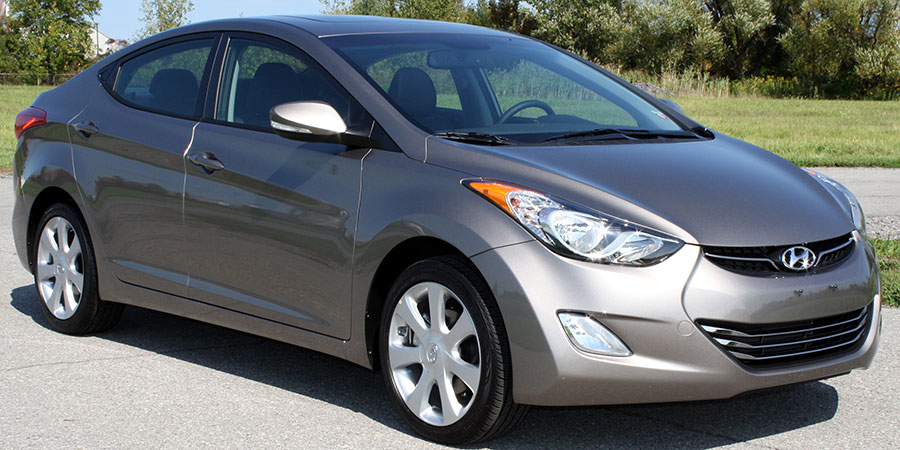 Comfort: These models are popular for their roomy seating, with ample headroom for all.
Technology & Convenience: Beginning in 2014, Hyundai introduced an upgraded touchscreen for maximum usability and reduced driver distraction.
Safety: In 2015, advanced safety gear appeared for the top-trim Limited model, including adaptive cruise control, which monitors the vehicle in front of you and adjusts your speed accordingly.
Performance: These Elantras blend impressive fuel economy with a smooth ride, earning up to 28/38 mpg.
What Drivers Love about the Used Hyundai Elantra
The used Hyundai Elantra comes with an incredible range of comfort and convenience features, and you're getting all of it at a great price. This fact alone is a big draw for a wide range of drivers. This quiet, attractive sedan also provides a smooth ride, making it both road-trip-ready and an excellent daily driver.
What to Look for in Your Used Hyundai Elantra
These sedans can differ quite a bit according to model year, so make sure you check your used Elantra's features list to ensure it has everything you're looking for. In 2014, Hyundai gave the Elantra an update, with some styling tweaks and an upgraded touchscreen display for enhanced usability. The following year was another big one for the Elantra. The 2015 model year was the first to introduce advanced safety features that use radar to detect nearby danger.
Used Hyundai Elantra Buyers Beware
If you're like most drivers, you want as many smartphone integration features as you can get your hands on. That means you should check out models from 2015 and on, which include an enhanced touchscreen interface to assist you in making hands-free calls and streaming music. Beginning in 2015, the Elantra also offered a number of high-tech driver aids that hadn't previously been available, including adaptive cruise control with forward collision warning.