Used Jeep Compass Buying Guide
Used Jeep Compass Buying Guide

Ranging from a car-based small SUV to an off-road-ready family hauler, the used Jeep Compass has a lot to offer for a variety of shoppers. It's changed a lot over the years, so make sure you check out our buying guide for more information on what to expect.
Second Generation, 2017-Current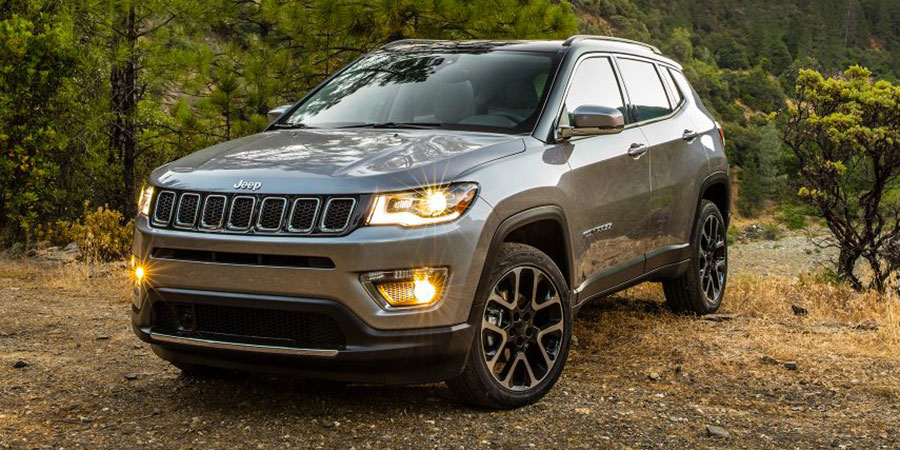 Comfort: Compared to previous models, the second-generation used Jeep Compass is roomier. It's a great pick for growing families on the run. And, with flourishes like the leather-wrapped steering wheel, you can even take a little luxury with you on your mountain adventures.
Technology & Convenience: With Apple CarPlay and Android Auto, it's never been so easy to stay connected. Just use your smartphone's sophisticated voice controls to send texts or play music – no need to take your eyes off the road. The Uconnect infotainment system is equally attractive. Its responsive 8.5-inch touchscreen makes it easy to alter your navigation route or get to a different app.
Safety: The Compass brakes are quick on the draw, providing confidence as you make your way down rain-soaked streets.
Performance: The Jeep Compass puts plenty of power at your command, so you can quickly get up to speed from a standing stop. Choose from two different four-wheel-drive systems for increased performance away from the pavement. The off-road-ready Compass Trailhawk comes standard with all the hardware you need to roll through mountainous paths, including underbody protection shields and a raised suspension.
First Generation, 2007-2016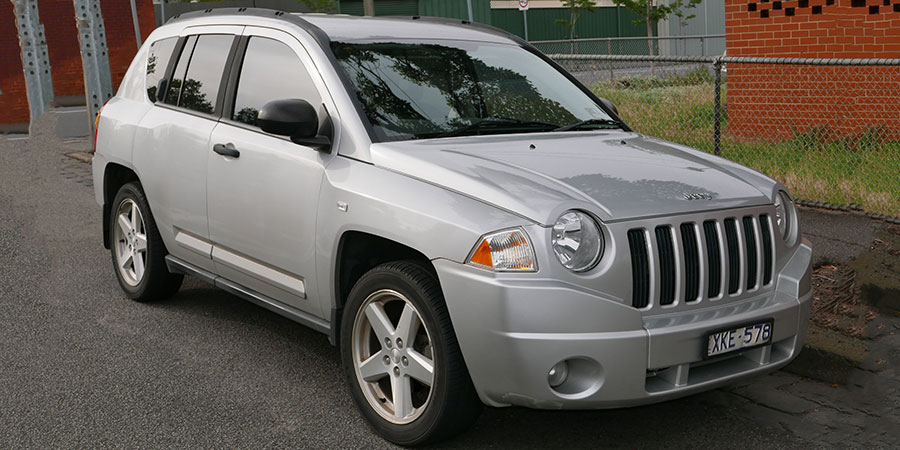 Comfort: The original Compass is an appealing option for families, who can spread out over two roomy rows of seating.
Technology & Convenience: Beginning in 2016, the Compass included standard Bluetooth technology, making it easy to link your smartphone and make hands-free calls.
Safety: All of these models have standard stability control with a rollover sensor. If you find yourself driving around in bad weather, you can maintain impressive control over your ride.
Performance: With its car-like handling, the original Compass is highly maneuverable, even in small spaces. If you crave rugged performance, look for a model with the Freedom Drive II four-wheel-drive system, which is specially designed for off-road rides.
What Drivers Love about the Used Jeep Compass
With the Freedom Drive II four-wheel-drive system, this small SUV can go deep into rugged territory. These capabilities set the Compass apart from competitors, which are mainly designed to haul families around suburbia. Of course, the Compass does that too, with plenty of space for your growing brood.
What to Look for in Your Used Jeep Compass
Although the used Jeep Compass hasn't been around for very long, it has undergone a lot of changes over the years. When it debuted in 2007, it looked different from other Jeeps – less rugged, with a rounder front end. Those first models weren't trail-friendly. For 2011, however, Jeep gave the Compass a thorough makeover, giving it rugged styling and true off-road capabilities. Second-generation models are the best yet, delivering a superior performance away from the pavement and increased cabin space.
Used Jeep Compass Buyers Beware
For maximum performance, avoid the continuously variable transmission (CVT), which can be slow to respond and noisy on the highway. In 2014, the six-speed automatic transmission debuted, making a more refined alterative to the CVT. If you're shopping the second generation, you can find used models with a five-speed manual or nine-speed automatic transmission, both of which offer enhanced performance over the Compass's short-lived CVT.