Used Jeep Renegade
Used Jeep Renegade
So, you're shopping for a used Jeep Renegade, but you're not sure what you'll find on the used lot. Our comparison guide is here to help. Check it out to learn more about the different Renegade trim models and how these sporty used crossovers have changed over the years.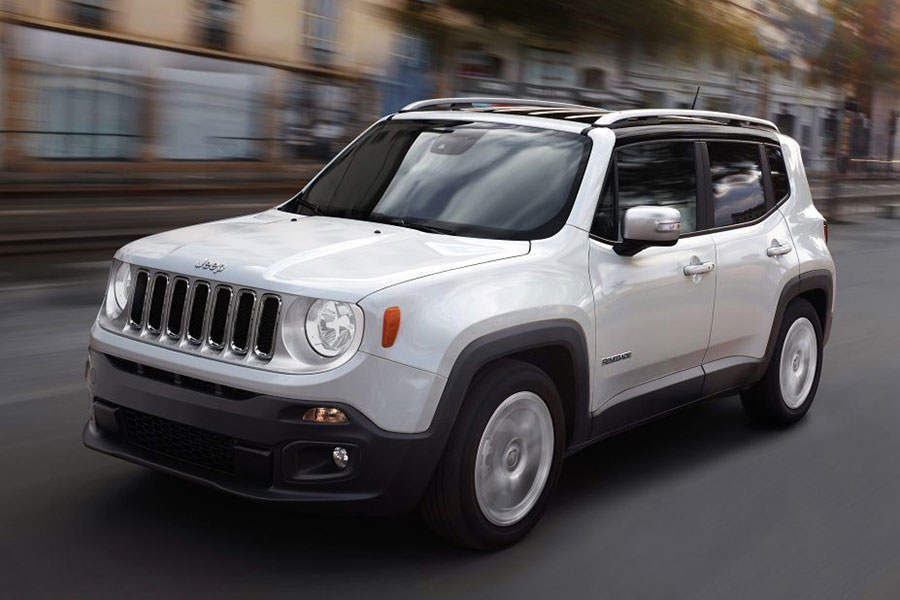 First Generation: 2015-Current
Why choose the used Jeep Renegade?
You can put the used Renegade on the very short list of compact crossover SUVs that can travel off-road without complaint. More than that, though, the Renegade also delivers a comfortable on-road trip, making it a great choice for commuters. You'll find that this crossover is a best-in-class pick to do double duty as around-town driver and off-road explorer.
Which used Jeep Renegade trim model should I choose?
There are four Renegade trims, each of which speaks to a certain brand of driver. The Renegade Sport is the entry-level model, offering a great price on family comfort and off-road capabilities. Conveniences like the push-button ignition save time. The Sport's height-adjustable driver seat puts you in the perfect driving position.
Next up is the Latitude, the mid-grade model for drivers who want a little more in creature comforts – think standard air conditioning and cruise control – but don't want to pay top dollar for an upscale SUV. On the other hand, the top-trim Limited gives you quite the luxurious commute, compliments of its leather upholstery and automatic climate controls.
Finally, there's the off-road-ready Trailhawk. It's the right choice for adventurous drivers, because it comes standard with everything you need to tackle seriously rugged terrain. That means special all-terrain tires and a raised suspension to get you over mountainous paths and sandy dunes.
Can the used Jeep Renegade travel off-road?
This compact crossover SUV delivers a solid off-road performance, like any Jeep should. In fact, if you like compact crossovers for their parking-friendly dimensions but you also can't wait to hit the trail, the Renegade is actually your best-in-class option. It's as comfortable off-road as it is on the pavement. Just make sure you look for a used model with traction-enhancing all-wheel drive for maximum performance.
To take you over mountains and through shallow streams, look for a used Renegade Trailhawk. This trim model is specially designed to traverse seriously rugged terrain, giving you extra ground clearance and off-road-ready suspension. It also includes additional hardware, like all-terrain tires and tow hooks, to help you tackle your favorite trails.
What used Jeep Renegade drivers need to know
This Jeep hasn't been around for too long – at least, not as a standalone model – so it hasn't seen any major changes. The 2016 Renegade introduced an optional Beats stereo, something that audiophiles can search for on the used lot. In 2017, Jeep gave the Renegade a few finishing touches, with newly available xenon headlights, keyless ignition, and automatic high beams. All of these items bring a new level of convenience to your daily drive.