Used Jeep Wrangler Buying Guide
Used Jeep Wrangler Buying Guide

When you climb into a used Jeep Wrangler, nothing is off limits – this rugged SUV is engineered for the off-road. There's no competitor quite like it, especially when it comes to boulder hopping, mud skimming, and other trailblazing exploits. The Wrangler also retains its value well over time, so you can expect a substantial trade-in value when the time comes to get a new one. Before you visit the dealership, browse our used buying guide to learn more about what you'll find there.
Third Generation, 2007-Current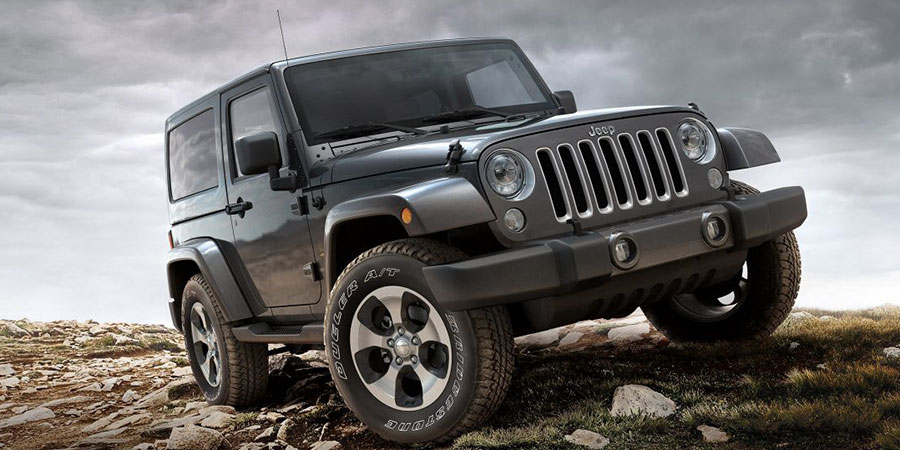 Comfort & Convenience: The Jeep Wrangler is big on space, with more than enough head and leg room to suit a growing family or a group of your tallest pals. The Wrangler is also uniquely suited to the off-road in that you can remove the top, doors, and windshield according to your personal preference.
Technology: Beginning in 2011, the Wrangler included smartphone-friendly technology like USB ports and Bluetooth. In one of these models, you can stream podcasts over the central speakers and charge your phone from the trail.
Safety: Throughout this generation, you'll find standard anti-lock brakes and stability control with anti-rollover technology. These items optimize your influence over bad road conditions. In recent model years, you'll find additional high-tech components, like tire pressure monitoring and hill-start assist, to further improve performance on sketchy terrain.
Performance: With its specialized powertrain and suspension components, the Wrangler takes you deep into the wilderness like none other.
What Drivers Love about the Used Jeep Wrangler
More than anything, drivers love the freedom that comes with owning a Wrangler. It doesn't matter if you want to tackle sand dunes or mud pits – the Wrangler is the best vehicle for the job. In fact, no other commercial SUV can even come close.
What to Look for in Your Used Jeep Wrangler
Because the current generation is a long one, you'll find a lot of variation between model years. For example, the 2009 Wrangler was the first to incorporate savvy safety features like trailer sway control and hill start assist, increasing driver control over performance. You'll find modern connectivity features, like Bluetooth and USB ports, beginning in 2011. There's one thing that has remained constant, though: these four-wheel-drive SUVs will take you as far into the wilderness as you care to go.
Used Jeep Wrangler Buyers Beware
Although it's certainly the king of the off-road, the Wrangler's on-road ride isn't for everyone. This SUV is specially tuned for rugged performance, which means it's not exactly refined on the pavement. However, most Wrangler buyers aren't put off by this – after all, they're here for the go-anywhere capabilities.