Used Nissan Altima Buying Guide
Used Nissan Altima Buying Guide

The used Nissan Altima is a classic take on the family sedan, with plenty of passenger space, safety features, and infotainment gear to back up its popularity. On the road, the Altima is fun to drive, with sharp steering and responsive handling. This sedan opens up on a large cabin, with plenty of head and leg room for your family road trips. For more information about how these used models have evolved, give our buying guide a quick read.
Fifth Generation, 2013-Current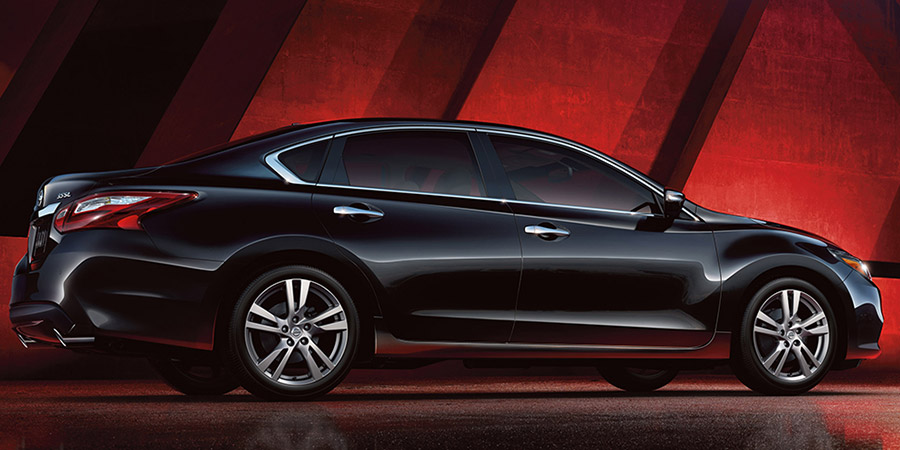 Comfort: The Altima's unique Zero Gravity front seats lead the segment for on-road comfort. They're designed to fit the contours of your body in the weightlessness of outer space, which means they easily get you through rush-hour traffic. In back, there's plenty of leg room for your favorite passengers.
Technology & Convenience: All models come with Bluetooth connectivity, making it easy to stream music from devices. With options like navigation, it's easy to find your way around unfamiliar streets.
Safety: The Altima's rearview camera shows you any obstacles – like skateboards and stray grocery carts – before you back into them. Advanced safety equipment, such as forward collision warning with automatic emergency braking, is always scanning your surroundings for danger.
Performance: This sedan is fun to drive but, more than that, it balances a peppy performance with strong fuel economy, earning up to 39 mpg on the highway.
Fourth Generation, 2007-2012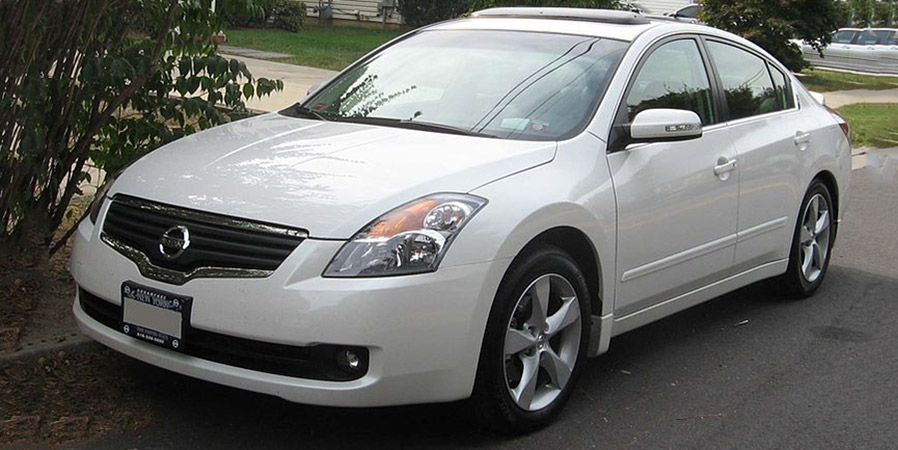 Comfort: When it first hit the market, the second-generation Altima received accolades for its best-in-class rear-seat leg room and plush, comfortable front seats.
Technology & Convenience: Throughout this generation, you'll find Bluetooth connectivity for music streaming and hands-free calling. Beginning in 2010, the Altima featured digital music storage, so you could take your MP3 collection along for the ride.
Safety: Every single fourth-generation Altima comes with front-seat and full-length side curtain airbags for protection during a collision. Each model also includes four-wheel disc brakes for strong stopping power in a pinch.
Performance: This is the generation that introduced the Altima's continuously variable transmission to the world, providing a smooth, powerful ride even as it improved fuel economy.
What Drivers Love about the Used Nissan Altima
The used Nissan Altima is a great all-around family hauler, attracting buyers with its premium rear-seat space and excellent performance. Drivers also like that you can get rich comfort features, like leather upholstery, at a great price. On the road, the Altima is both fuel-efficient and speedy, giving you that coveted balance of performance and economy.
What to Look for in Your Used Nissan Altima
From the fourth to fifth generations, Nissan upgraded the Altima powertrain to provide a more fuel-efficient ride. If you're shopping for maximum fuel economy, one of these newer models will serve you well. You won't find a lot of major changes between model years, but tech-savvy shoppers will discover increased infotainment options in more recent models. Modern smartphone integration, including Pandora and Facebook connectivity, didn't begin until the 2014 model year.