Used Nissan Maxima Buying Guide
Used Nissan Maxima Buying Guide

In the used Nissan Maxima, you'll enjoy luxury-level comfort and an athletic ride – and all at a compelling price. The Maxima's upscale interior will have you loving it at first sight. And, if that's not enough, you won't be able to resist its sporty handling and powerful ride. Before you hit the used lot, check out our buying guide to learn more about how the Maxima has changed over the years.
Eighth Generation, 2016-Current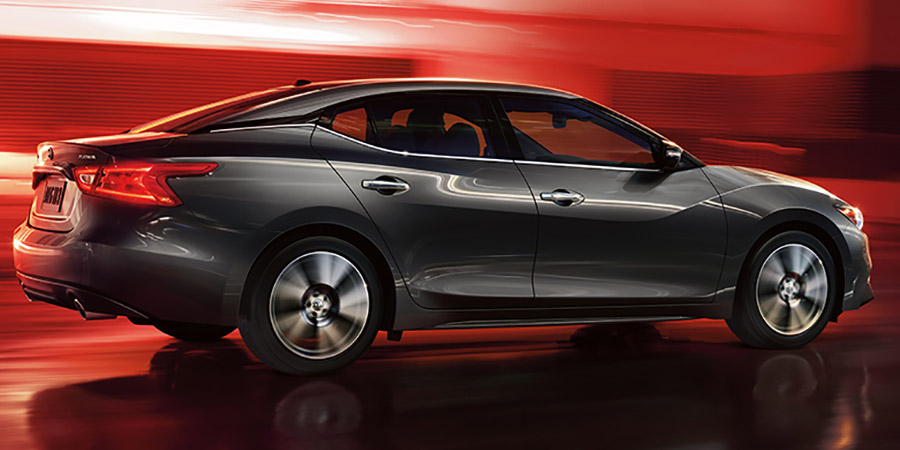 Comfort: The used Maxima is an excellent deal for drivers who crave luxury at a fair price. The upscale cabin is attractive and well made. The optional leather-and-simulated-suede upholstery, for example, feels soft and supple on your skin. This mid-size sedan is also a prime pick for families, with head- and legroom for everyone.
Technology & Convenience: With the 8-inch touchscreen interface, it's easy to use the navigation system or scope the rearview camera display.
Safety: The modern Maxima offers a plethora of high-tech driver aids, including a forward collision system that automatically applies the brakes in the face of an oncoming crash.
Performance: For this generation, Nissan updated the Maxima's dependable powertrain for greater output. It now deals in up to 300 horsepower, so you can shoot into traffic on par with expensive luxury sedans.
Seventh Generation, 2009-2014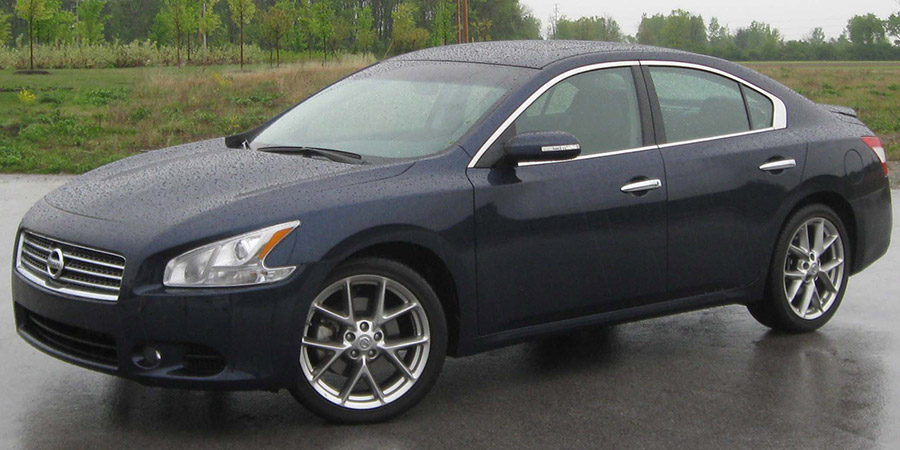 Comfort: The Maxima's high-quality interior is designed to appease drivers with a taste for the finer things. All models come with dual-zone climate control, so driver and front passenger can set their own comfort levels. And, with leather upholstery, your ride is that much more soft and luxurious. This mid-size sedan is also family-friendly, treating you and your loved ones to generous head and leg room.
Technology & Convenience: The touchscreen interface is easy to use, which means you can mess with audio settings with minimal distraction. The Maxima's USB port helps you keep your devices fully charged and ready for action.
Safety: Although this generation doesn't offer high-tech driver aids, you will find standard anti-lock brakes and stability and traction control on every model.
Performance: These used Maximas are both smooth and sporty, doing double duty as a comfortable family hauler and freewheeling highway ride.
What Drivers Love about the Used Nissan Maxima
Drivers can't get enough of the Maxima's sporty style. Its sharp handling and powerful engine make for a fun trip, no matter where you plan to travel. And that's not all. At this price point, the used Nissan Maxima is one of the best vehicles on the road for features and an upscale feel. To get a more luxurious ride, you're going to have to spend big bucks on a luxury nameplate.
What to Look for in Your Used Nissan Maxima
During the seventh generation, the tech gadgets like the rearview camera were optional equipment. However, during the eighth generation, the Maxima came standard with a longer list of tech features, including the rearview camera and the handy 8-inch infotainment touchscreen. If you're looking for street-savvy driver aids, including a forward collision warning system that can actively mitigate damages, you'll only find this equipment in the modern eighth-generation models.