Used Nissan Rogue Buying Guide
Used Nissan Rogue Buying Guide

If you're shopping for family-friendliness, you'll strike it rich in a used Nissan Rogue. The cabin is carefully constructed, with excellent seating comfort and adult-friendly space. And, with its impressive, car-like fuel economy, the Rogue bolsters your road trips by helping you save big at the pump. Before you invest in used Rogue, read our used buying guide to learn more about how these compact crossover SUVs have changed since their debut.
Second Generation, 2014-Current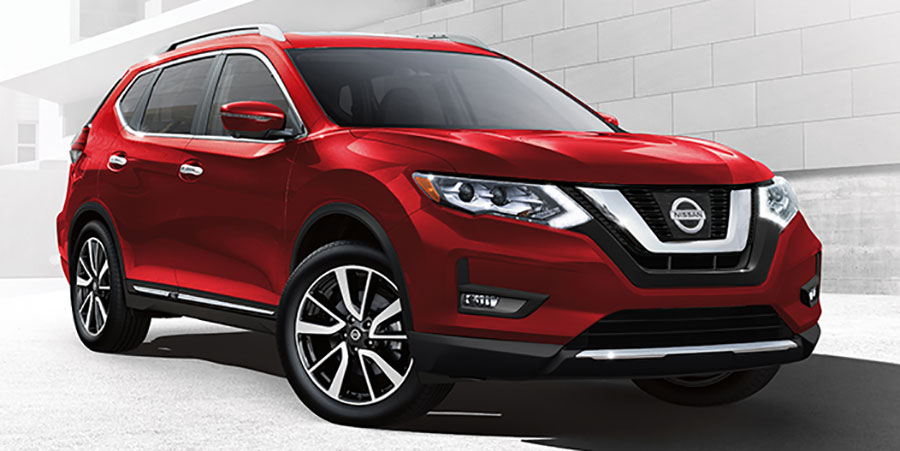 Comfort: Depending on whether your used Rogue features the optional third row, these crossovers seat between five and seven passengers. In addition to family-friendly space, the Rogue also supplies best-in-class comfort with its Zero Gravity front seats. Designed to cater to the contours of your body as if you were suspended in the weightlessness of outer space, these seats are just what you need for a long commute or a day's worth of running errands.
Technology & Convenience: If you're prone to looking down at your phone, you can curtail this dangerous activity with the Rogue's smartphone integration features. In addition to being able to make hands-free calls, the infotainment system also helps you get around, with handy apps like navigation.
Safety: Streetwise driver aids, like blind-spot monitoring and lane-departure warning, help you nip danger in the bud. The 360-degree parking system offers a top-down view of the Rogue, so parallel parking never feels tricky.
Performance: Besides best-in-class comfort, the Rogue's smooth ride is another of its major attractions. This compact crossover is quick off the line, so it's easy to get up to speed from a standing stop. Choose an all-wheel-drive Rogue for greater traction on rain-slicked or icy roads.
First Generation, 2008-2013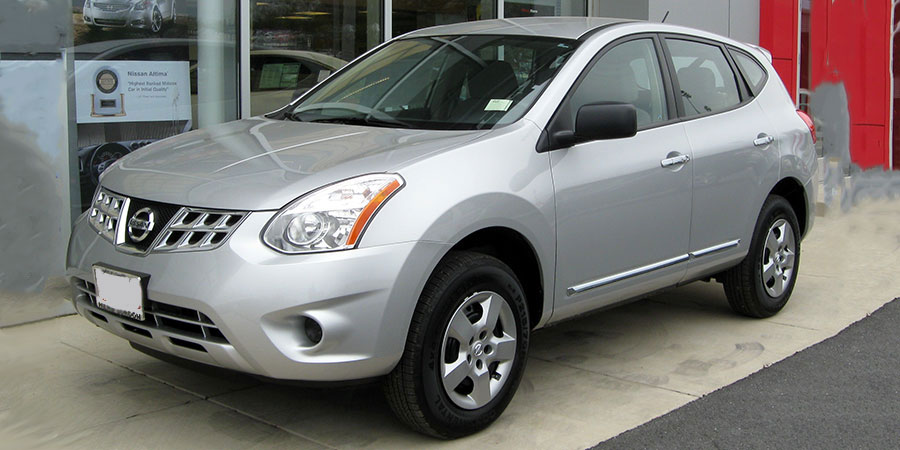 Comfort: These Rogues really put an emphasis on comfort, with space and supportive seating for everyone. If you've got a jones for more luxury, look for a model with heated leather seats.
Technology & Convenience: The original Rogue is equipped with modern safety gear. It's easy to connect your smartphone to the central system, thanks to Bluetooth technology. Navigation is also available to keep you from losing your way.
Safety: For extra visibility before you back out of a tight spot, look for a model with the optional rearview camera.
Performance: With a first-generation used Nissan Rogue, you'll also enjoy a silky smooth ride and a comfortable trip up the highway. As with newer Rogues, you can choose between front- and all-wheel drive, the latter of which increases traction on soft surfaces to keep you from getting stuck on light off-road trails.
What Drivers Love about the Used Nissan Rogue
The Rogue's seating comfort and smooth ride prove irresistible to most. Drivers can settle into the Zero Gravity front seats for a sublime ride to work. The Rogue's refined ride only adds to that experience, minimizing any bumps in the road for decisive comfort. Drivers also love the Rogue's roomy cabin, which caters to big families with its five- and seven-passenger configurations.
What to Look for in Your Used Nissan Rogue
During the first generation, Nissan didn't make many changes to the Rogue. However, some tweaks during the second generation to made this crossover safer and more fuel-efficient. In 2015, the Rogue Eco model arrived, with a thrifty powertrain and special aerodynamic technology to help you save money on gas. Starting with the 2016 Rogue, you can find automatic braking technology. This system is designed to sense an oncoming accident and mitigate damages by automatically hitting the brakes. For 2017, Nissan made big changes, including additional safety gadgets and refreshed styling.
Used Nissan Rogue Buyers Beware
Shoppers should note that the Nissan Rouge Select is different from second-generation used Nissan Rogue models. The Rogue Select was available during the 2014 and 2015 model years, but it was actually a continuation of the first-generation models and lacks the updates mentioned above.