Used Nissan Sentra
Used Nissan Sentra
The used Nissan Sentra provides a dependable ride and modern comfort, all of which comes at an excellent price. By buying used, you can save big and still enjoy comfort features like leather upholstery and modern smartphone integration. Our used guide is here to help you figure out which model year is the right choice for your daily drive. Check it out before you head to the dealership!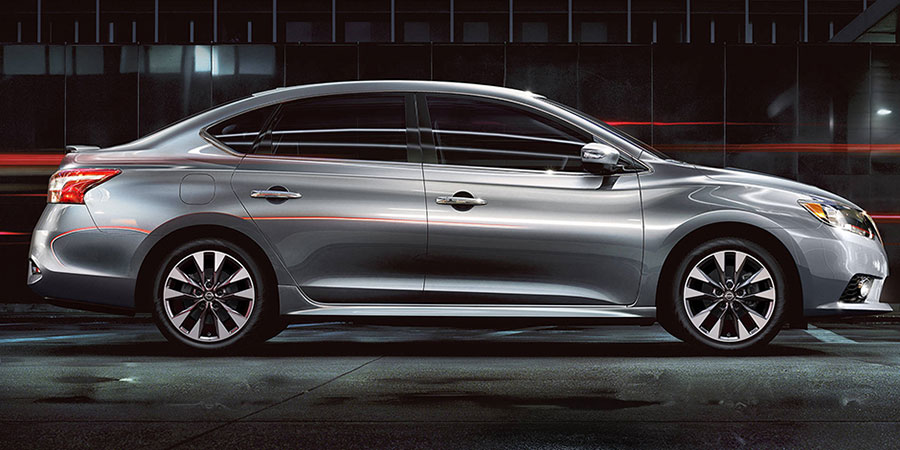 Seventh Generation: 2013-Current
Why choose this sedan?
The used Nissan Sentra offers a roomy, family-friendly ride. Compared to previous models, this generation is both bigger and lighter, supplying extra passenger space and a higher degree of maneuverability. Inside, you'll find high-quality cabin materials to go along with the roomier seats. These sedans are also big on modern tech features to keep you connected throughout your travels. Finally, the seventh-generation Sentra offers better fuel economy, so you can save more at the pump.
Choose from four used Nissan Sentra trim models: the S, SV, SR, and SL. The base S treats you to basics, such as air conditioning and full power accessories. The SV introduces a number of modern improvements – such as keyless ignition and entry and Bluetooth connectivity – at a great price. The performance-oriented SR adds to the SV lineup with a sport-tuned suspension and more powerful engine. In the SL, you'll enjoy an upscale ride, with everything from leather upholstery to dual-zone automatic climate control. Options, depending on trim model, include a sunroof and navigation system, so it's likely that you'll run into these extras on the used lot.
Used Buyers Should Know
For the 2014 model year, Nissan updated the Sentra. This revised Sentra model reduces noise levels for greater peace and quiet on the highway. The Sentra also tuned for a sportier ride, supplying greater athleticism around corners. Sentras from 2014 on also offer enhanced smartphone app integration via the NissanConnect system.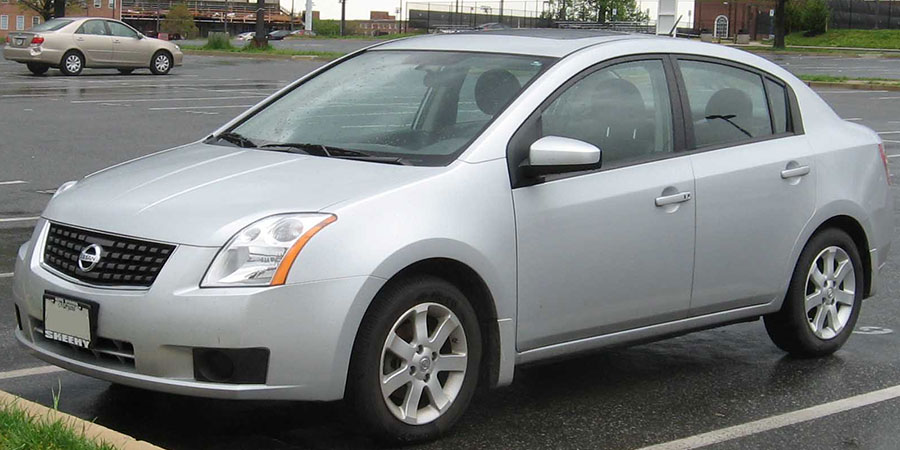 Sixth Generation: 2007-2012
Sixth-Generation Perks
Compared to previous models, this Sentra is a bit bigger. That means more passenger space for the whole family. Even 6-footers will be content to spend long trips in the backseat. This Sentra is also big on options, with six trim models available to suit your desire for interior luxury and modern convenience.
The sixth-generation used Nissan Sentra also introduces an improved driving experience. The continuously variable transmission helps you conserve fuel, earning up to 26 city/34 highway mpg. The Sentra Spec-V is designed with driving enthusiasts in mind. Choose this model for quicker acceleration and a sharp performance around turns.
Used Buyers Should Know
Before 2010, the Nissan Sentra did not come standard with stability control. If you find yourself test-driving a used Nissan Sentra from early in this generation, check the features list for this important safety equipment.