The Hunt For Used SUVs for Sale – Philadelphia, PA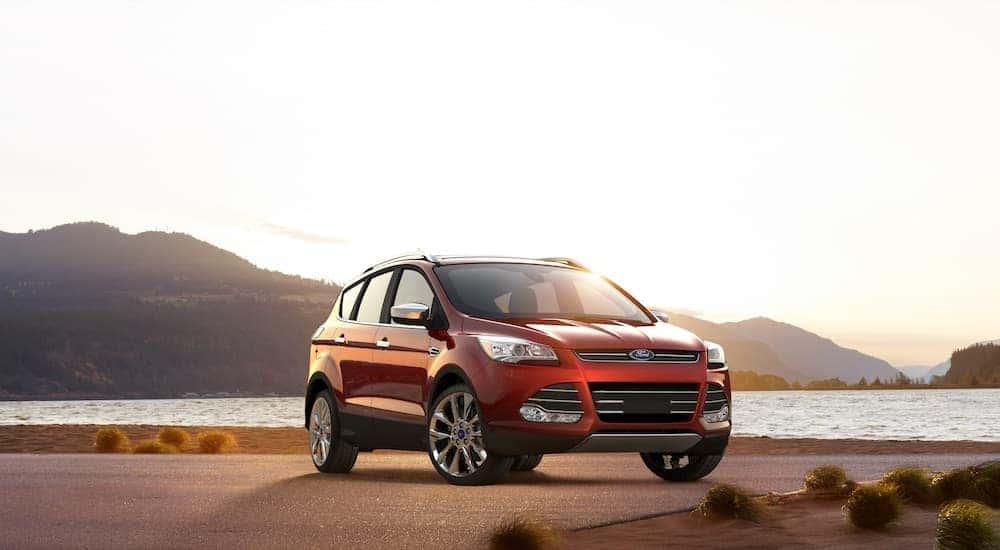 Let's be honest, SUVs are the most useful vehicles on the market, while also being a great source of fun. From providing plenty of cargo space to being able to tackle all kinds of driving conditions, there's really no other option. The market is well aware of this, though, and sometimes buying new can be just a bit out of reach. Luckily, there are plenty of dependable used SUVs for sale that are in great condition. Listed below are a few favorites we've seen come through our lot once or twice.
2016 Jeep Cherokee Latitude
It's almost impossible to discuss SUVs without first bringing up a Jeep. This Jeep Cherokee Latitude is all business from top to bottom. This is a four-wheel drive 2.4L 4-cylinder engine that gets a more than healthy 28/21 highway/city miles per gallon. You shouldn't have any complaints about space, as this Cherokee has a max cargo space of 58.9 cu.ft. There's also in-seat cargo compartments to store smaller items that you don't want rolling around in the back.
The Cherokee has comfort and convenience in mind. As far as tech goes, the Uconnect system has integrated voice command and Bluetooth connectivity that allows you to connect your phone so you can listen to music or make calls without sacrificing your safety. You can also plug in via USB, auxiliary cord, or insert an SD card for your music files. Getting going has never been easier as the Cherokee provides remote keyless and Illuminated entry. This used Cherokee is as great for commuting as it is to take off-road.
2001 Jeep Wrangler Sport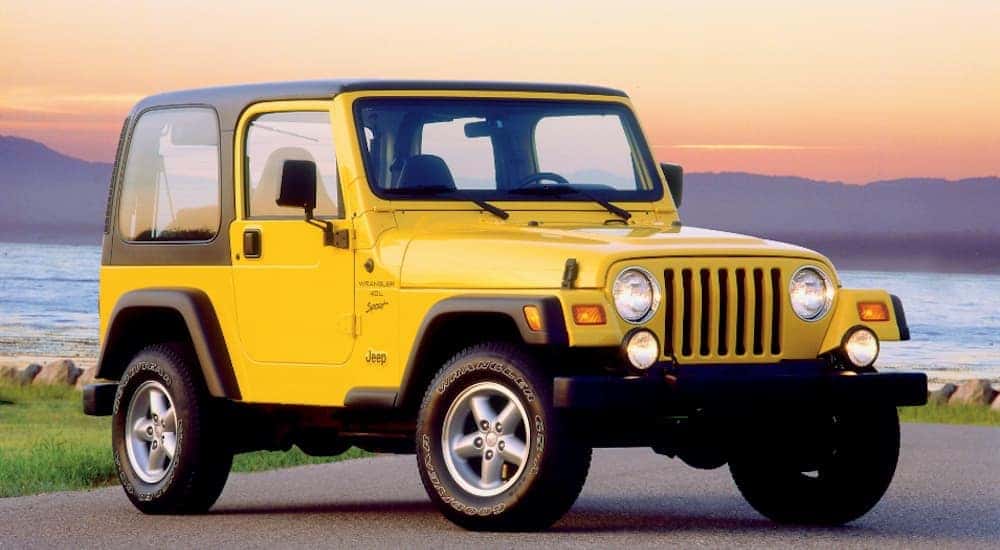 This Wrangler lands a little more on the "fun" side of the spectrum of used SUVs. Some may balk at the age, but Jeep enthusiasts would insist that the age of a good Wrangler can only do to enhance its character. On a 2001 Jeep Wranger Sport, you will find a 4.0L 6-cylinder engine that gets up to 190 hp. This model has four seats and gets around 14 mpg in the city and 17 mpg on the highway.
While this Jeep may not have all the technological updates we've grown accustomed to in a vehicle today, it does have the basic AM/FM radio but that does not mean you are locked into an antiquated set-up. Old or new model, you can always install a new radio or modify your Jeep Wrangler to meet your needs.
2016 Ford Escape
Most of us are looking for a vehicle with a bit more practicality, and having a more recent model year is always a good thing. Ford's SYNC system, available in this model, provides a few more modern comforts. You can hook your phone up via Bluetooth or USB cable. Wheel-mounted controls give you hands-free access to your mobile device without having to take your concentration off the road. The Escape also features a rear backup camera.
The Escape is very practical as well, giving an estimated 32/23 highway/city miles per gallon. The front-wheel drive 6-speed automatic transmission makes this perfect for commuting and running errands. The Escape also has 67.8 cu.ft. of cargo room, making it capable of holding everything from golf clubs to hockey gear with ease. You'll be doing so in comfort and style, too. The spacious Escape also provides ample legroom for passengers seated in fabric bucket seats. The exterior design is slick and muscular, with a ridged hood and wide grill. Even with a few years on them, Ford's used SUVs continue to turn heads with a design concept that was already ahead of its time.
2016 Honda CR-V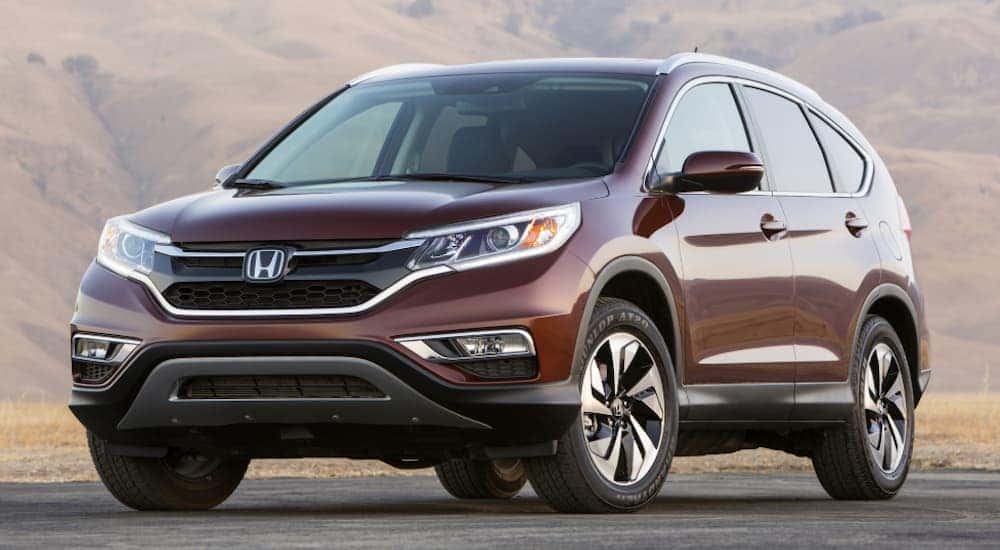 And now we get to a used SUV for those who want it all: the Honda CR-V. This model is all-wheel drive, making it ready for all driving conditions and environments. It's also very accommodating to those that need to do a lot of driving with 31/25 highway/city miles per gallon and an ECON button that helps maximize your vehicles fuel efficiency. The CR-V also boasts an impressive 70 cu.ft. of maximum cargo space.
It also has all your tech needs covered with a hook up for your phone, steering wheel audio controls, and a rearview parking camera. The styling for the 2016 model holds up a few years later as well, with a sharp front and a quirky bulbous rear window. Honda itself has built quite a reputation for making beloved cars over the past few years, and the CR-V has a fan club all its own. Like many of their other models, Honda tends to make repeat customers out of their CR-V drivers. It's not hard to see why, as they don't leave anything to chance by packing it with everything you need.
2016 Toyota RAV4
Another Used SUV that can be applauded for its all-around versatility and reliability is the Toyota RAV4. Not unlike Honda, Toyota has a tremendous reputation for making vehicles with longevity and repeat buyers in mind. Some would argue that Toyota is unmatched in this regard, making buying used an almost no-brainer. This used RAV4 gets 29/22 highway/city miles per gallon with a 6-Speed automatic all-wheel drive engine.
Like the last few Used SUVs for sale noted from this inventory, the RAV4 keeps you connected with full phone connectivity and steering wheel-mounted controls. The ample cargo area, measuring out at a total of 73.4 cu.ft. with the seats down, also features a retractable privacy cover to protect whatever you're hauling from the sun.

Used SUVs at Northeast Car Connection
There's no more useful a vehicle than a good SUV. Nothing really compares when it comes down to what really matters, like cargo space, versatility, and comfort. Many options provide peace of mind with all-wheel drive and sometimes 4X4 capabilities. Gas mileage used to be a major concern for those considering buying a used SUV, but technology and engineering have given way to a new age of more economic, yet still powerful, engines used in the latest generations of SUVs. Now their mileage is comparable to the sedans of the world. If you're looking for a vehicle designed for every hurdle you face in life, but you also want to be smart with your money, the only real option for you is a used SUV.
When you are ready to take the plunge and buy your "new" used SUV, visit us at Northeast Car Connection. Our dealership has been family owned and operated for over thirty years, so we've had time to build a great team with great values. We are proud to provide you with a 3 month/3,000 mile warranty with every vehicle you buy from us. Our service, financing, and sales departments are filled with staff who know vehicles and want to find you the perfect model and help you keep it running. We are happy to help with whatever your needs are from purchasing to financing to routine maintenance. Come down to our lot in Philadelphia, PA, and drive away confident and satisfied in your "new" SUV.