Used Toyota RAV4 Buying Guide
Used Toyota RAV4 Buying Guide
In the small crossover SUV segment, the used Toyota RAV4 stands out with its refined ride and versatile cabin. The newer third and fourth generations are family-friendly, with increased passenger space and modern creature comforts. Thanks to the RAV4's reliable ride, these models also make an excellent choice for singles who commute to work.
Fourth Generation: 2013-Current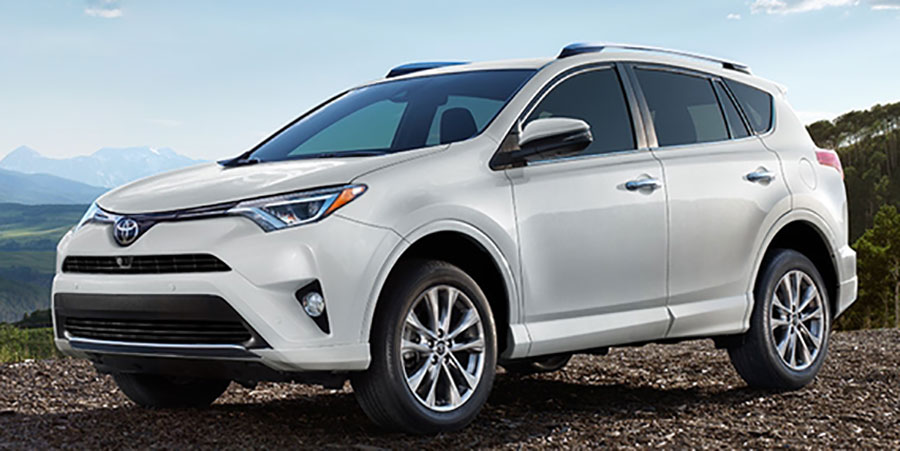 Why Buy the Fourth-Generation Used Toyota RAV4?
This generation is popular with shoppers who crave a sporty ride and modern safety equipment. If you live in a wet or icy climate, you should be able to find an all-wheel-drive RAV4 on the used lot. All-wheel drive increases traction and helps you maintain your footing on slick pavement.
These used Toyota RAV4 models include a lengthy list of standard features, including driver aids like the forward collision mitigation system to help you pull up short of danger. And, though the RAV4 is compact, it appeals to shoppers with excellent head and leg room in both rows. Furthermore, the Entune infotainment system is easy to use, and it includes useful smartphone integration features that make hands-free calling and music streaming simple.
What's Changed Over the Years?
Over the model years, Toyota gave the RAV4 a series of updates. In 2014, the lane-departure system became an option, helping you stay the course, even on dark, winding roads. The following year, Toyota introduced structural changes that improved crash-test scores, thereby enhancing your on-road safety. (https://www.nhtsa.gov/vehicle/2018/TOYOTA/RAV4/SUV/FWD) The 2017 used Toyota RAV4 made safety features, like forward collision mitigation, standard equipment, to further increase your peace of mind.
Third Generation: 2006-2012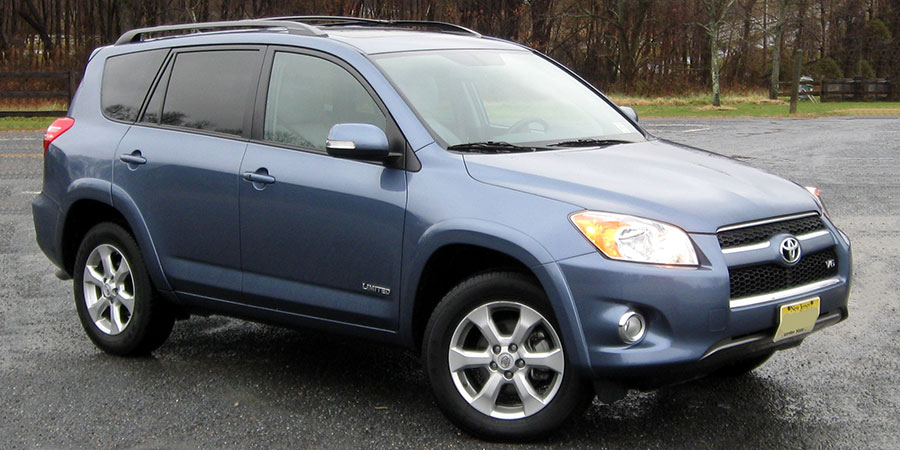 Why buy the third-generation used Toyota RAV4?
Unlike the current generation, which derives its smooth ride from a four-cylinder engine, the third-generation RAV4 offers both a four-cylinder and a more powerful V6 engine. If you're looking for a sportier ride, this is the right generation for you.
Depending on trim model, you can find a wide range of modern comfort and convenience features amongst these used models. The dual-zone automatic climate controls set two different temperatures for driver and passenger, enhancing comfort on long trips. You can even keep the kids busy with a rear-seat DVD entertainment system.
What's changed over the years?
This generation has weathered a few changes over the years. The 2007 RAV4 introduced extra airbags, increasing passenger protection during a collision. In 2012, Toyota upgraded the infotainment system to include an optional touchscreen interface and Entune smartphone integration features, making it easier to stay connected.