Used Toyota Sienna Buying Guide
Used Toyota Sienna Buying Guide
Still one of the smartest minivans on the road, the used Toyota Sienna is your choice for versatility, safety, and reliability. Inside, you'll find space for up to eight passengers and a wide range of family-friendly comforts. Unlike competitors, the Sienna offers all-wheel drive to help you maintain footing on icy pavement. Check out our used buying guide to learn more about how these models have changed over the years.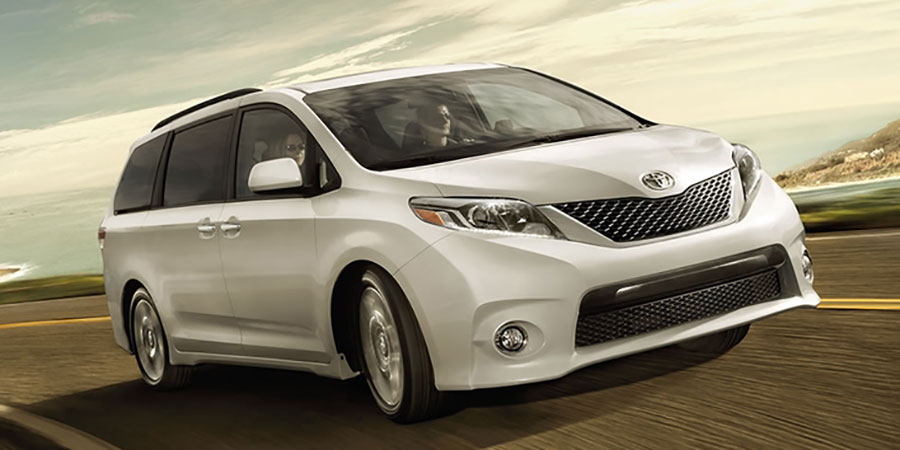 Third Generation: 2011-Current
Why buy the third-generation used Toyota Sienna?
In true minivan tradition, the used Toyota Sienna delivers world-class family comfort. The Sienna also impresses with its versatility. For example, in seven-passenger models, you can push the two second-row captain's chairs together to create a bench seat. This makes it easier to access the third row. If you've got a big family, look for an eight-passenger Sienna, which features a second-row bench seat. With the Sienna's optional second-row lounge seats, your kids will enjoy La-Z-Boy-like comfort.
In addition to the Sienna's spacious, comfortable seating, the used Toyota gives you a smooth, quiet ride. A used Sienna is the perfect minivan for road tripping. For additional peace of mind on the highway, look for high-tech driver aids like blind-spot warning. The Sienna is rare in this segment, because this Toyota offers all-wheel drive to improve traction in wet or wintery weather.
How has the third-generation used Toyota Sienna changed over the years?
The 2015 Toyota Sienna is different from previous models, upgrading your ride, safety, and comfort with retuned suspension, a stronger body structure, and higher-quality cabin materials. In 2017, the V6 went from 266 horses and 245 pound-feet of torque to 296 horses and 263 pound-feet of torque for a premium on-road experience. The new V6 is paired with an eight-speed automatic transmission to improve fuel economy at high speeds.
Be on the lookout for:
For 2011 and 2012, the Sienna's base engine was a 2.7-liter inline-four cylinder that produces 187 horses and 186 pound-feet of torque. Drivers could also select an optional V6, which pumps up the power for a more minivan-friendly driving experience. Look for the V6 on used lots, because it'll do a better job keeping up with modern traffic.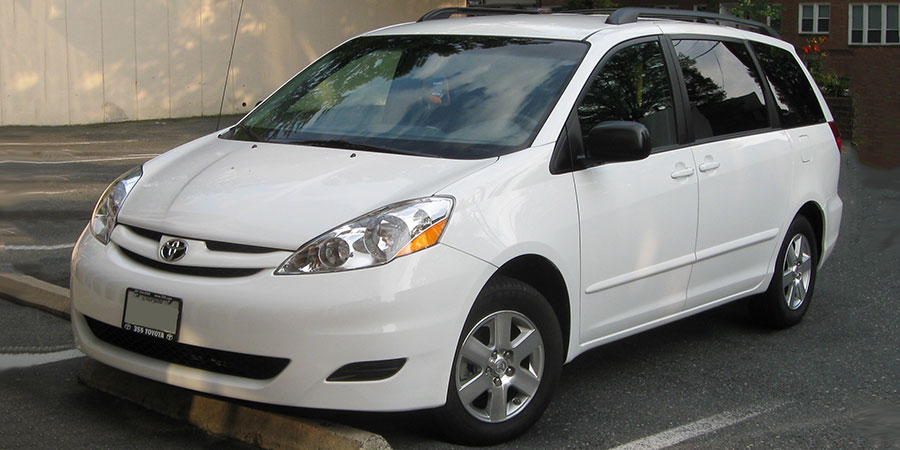 Second Generation: 2004-2010
Why buy the second-generation used Toyota Sienna?
These minivans offer an excellent bargain on eight-passenger seating. In addition to three rows of roomy comfort, you'll find lots of family-friendly extras. For example, the middle row features a sliding center section, so you can slide your baby's car seat closer to you. The second-generation Sienna also features above-average crash-test scores, so you and your family can feel extra protected. Under the hood, a 3.5-liter V6 engine delivers the power you need for seamless highway merging and passing.
How did the second generation change from model year to model year?
From 2004 to 2006, the Sienna came standard with a 230-horsepower V6 engine. In 2006, engine output dropped to 215 horses, but this used model still delivers peppy acceleration. Minivans from 2007 through the end of the generation feature an excellent 3.5-liter V6, pumping up the power – and on-road confidence – with 266 horses.
Be on the lookout for:
Before the 2006 model year, side airbags were optional equipment. If you're shopping early models from this generation, check the features list to make sure they're on that Sienna.