Used Volkswagen Jetta
Used Volkswagen Jetta
With its fierce turbocharged engines and European-style luxury, the used Volkswagen Jetta slaps an attractive price on power and prestige. Commuters can coast up the highway in style, but without spending too much money on gas. Families can pack into the Jetta for day trips and around-town errands with elbowroom to go around. So, what do you need to know about the used Jetta market? Our buying guide gives you a tour of the goods.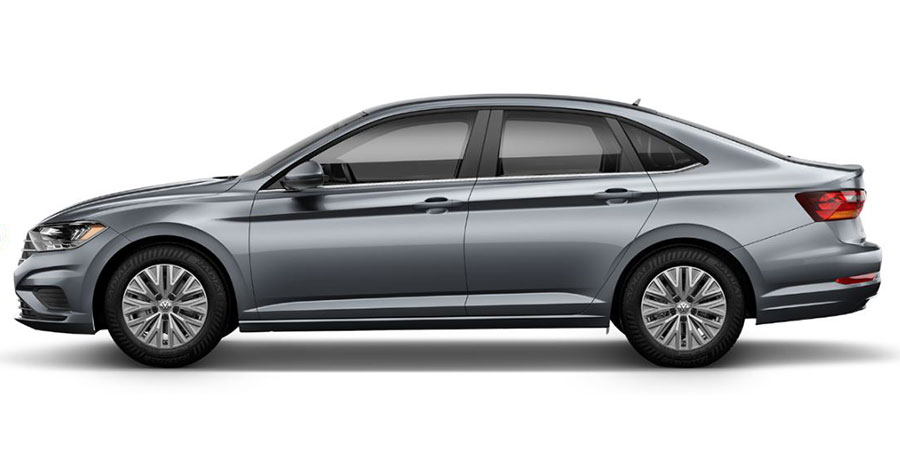 Seventh Generation: 2019-Current Model Year
Why you should consider the seventh-generation used Volkswagen Jetta
Compared to previous Jettas, this one puts an even greater emphasis on upscale comfort and cabin space. The Jetta is taller, wider, and longer than the previous sedan, which means more head, shoulder, and legroom for all, but especially for front passengers.
Outside, you'll love how the sharper lines and larger grille give the Jetta a deluxe presence. Inside, an increasingly modern design gives you the European luxury treatment. This Jetta cabin features the kind of ergonomics that make for a premium commute. We're talking comfy, supportive cushioning, enjoyably revised seating contours, and soft-touch spots to rest your elbows. This latest used Volkswagen Jetta also smooths out your ride for maximum comfort, even when the road's a bit rocky.
And who doesn't love more standard tech features? That's exactly what this generation of Jettas has in store. You won't have to scour the used lot for Apple CarPlay and Android Auto capabilities, because every trim comes standard with these vital smartphone integration features. Almost all of the seven-gen used Volkswagen Jetta trims feature robust safety aids, including an automatic braking feature with the potential to pull you up short of danger.
What you need to know about this generation
When you're shopping the used market, little differences between model years are the norm. This generation hasn't been around long enough for that though.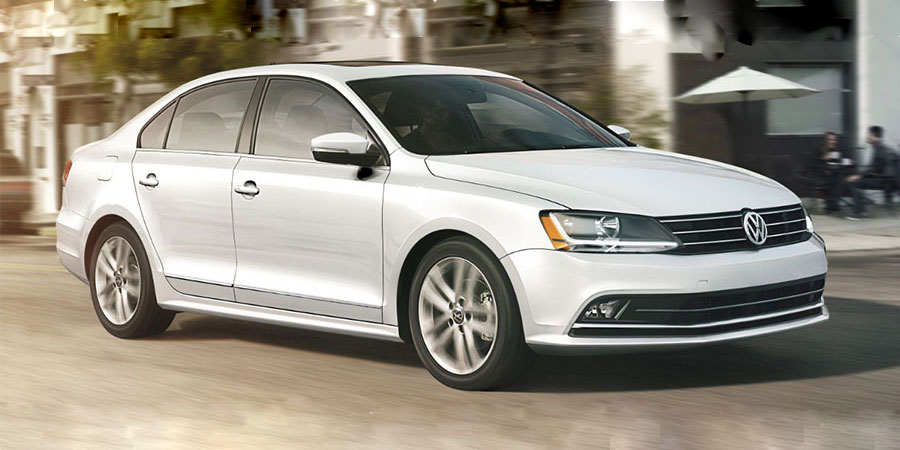 Sixth Generation: 2011-2018
Why you should consider the sixth-generation used Volkswagen Jetta
In this era, the Jetta came forth with a rare feature: turbocharged power. Such a powertrain means both proficient speed and, even better, commute-friendly fuel mileage, with EPA ratings of up to 28 city and 40 highway mpg. On the flip side, the used Jetta GLI puts you at the helm of a 210-horsepower European sports sedan without putting a dent in your budget.
What you need to know about this generation
One big update to the sixth-generation used Volkswagen Jetta came in 2016, when a turbocharged 1.4-liter four-cylinder became the new engine. At the time, this engine gave competitors a swift run for their money as the best-in-class base offering. And, with its quick-responding transmission, this powertrain is still bound to impress. This generation also ditched the wagon body style, leaving the popular sedan to hold the Jetta nameplate.