What to Know Before You Buy a Used Ford Explorer
What to Know Before You Buy a Used Ford Explorer

With its roomy, three-row cabin and adventure-ready ruggedness, the used Ford Explorer appeals to the pioneer in all of us. Over the years, the Explorer has built a dedicated fan base with its versatility, comfort, and affordable pricing. Before you test-drive yours, check out our buying guide to learn more about how these full-size SUVs have changed over the years.
Fifth Generation, 2011-Current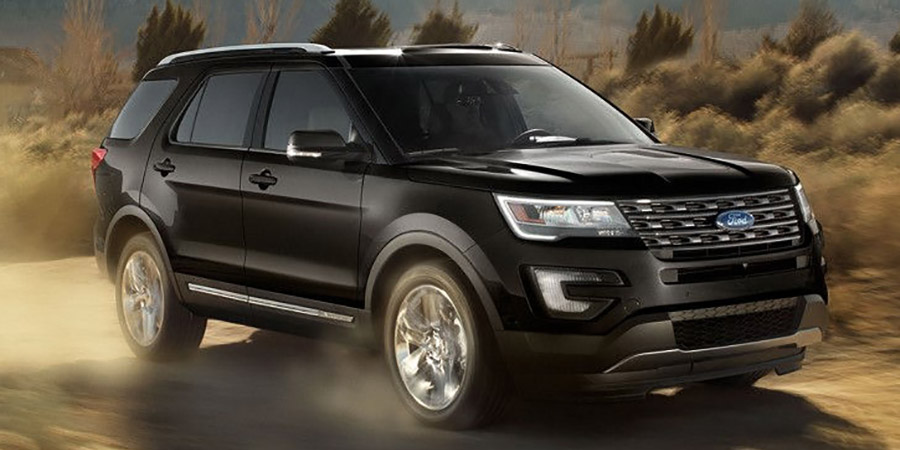 Comfort: Comfort is the used Ford Explorer's middle name. With three spacious rows and accommodations for up to seven passengers, this full-size SUV offers major appeal for anyone who likes to travel in packs. Levels of luxury vary according to trim model; higher trims supply goods like leather upholstery and heated front seats.
Technology & Convenience: These models offer all the latest in tech features, including the modern Sync 3 infotainment system and its predecessor, MyFord Touch. Both supply crisp, responsive touchscreens and distraction-minimizing voice controls. They're also big on smartphone integration, giving you the power to make hands-free calls or stream music.
Safety: All Explorers from this generation include post-crash safety technology that uses compatible smartphones to automatically call 911 after a collision. You may also find optional driver aids, such as the blind-spot and forward collision warning systems, which alert you to dangers that might otherwise go unnoticed.
Performance: For the fifth generation, the Explorer shed some of its traditional SUV roots, delivering an increasingly car-like ride so you can swing around parking garages and tight corners with greater ease. On the used lot, you'll find Explorers with either front- or four-wheel drive, the latter of which helps you navigate rugged terrain. These SUVs can tow max loads of 5,000 pounds, so your fishing boat can accompany you on your next family vacation.
Fourth Generation, 2006-2010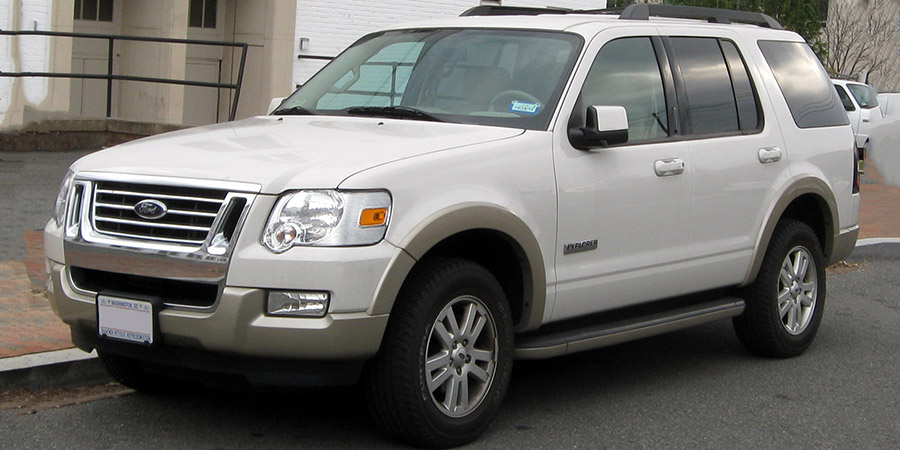 Comfort: A longer wheelbase debuted with these models, increasing interior comfort with greater head and leg room in all three rows.
Technology & Convenience: Although modern infotainment systems didn't hit the market until later, you'll still find smartphone-friendly gear in these Explorers. Bluetooth connectivity lets you link devices and stream music over the central sound system. The same goes for the used Ford Explorer's USB ports.
Safety: These model years strive to keep you safe; all models include four-wheel anti-lock disc brakes for controlled stops over slick roads. You'll also find standard stability control, which is also a boon in stormy weather.
Performance: Performance: The fourth-generation appeals to boat owners with its heftier tow ratings. Properly equipped, these used SUVs can tow up to 6,000 pounds. Compared to previous models, these Explorers introduced an independent rear suspension for smoother handling in a tight spot.
What Drivers Love about the Used Ford Explorer
Explorer drivers are typically both gregarious and adventurous. This full-size SUV plays two parts. It acts as a people hauler, with three spacious rows of seating to transport up to seven passengers in style and comfort. But it's also got the utility necessary for a weekend excursion into the wild. With four-wheel drive, you've got the traction you need to head into off-road territory. And, thanks to the Explorer's sturdy towing capabilities, you can bring the family boat or Jet Ski collection along for the ride.
What to Look for in Your Used Ford Explorer
Ford has made some changes to the Explorer over the years, which may create some confusion among used shoppers. The Sync voice controls, for example, weren't part of the lineup until the 2008 model year. This technology offers added convenience, letting you interact with the infotainment system without distracting you from traffic. If you want to maximize fuel economy, look for the turbocharged four-cylinder engine, which first arrived for the 2012 model year. If you're pining for the extra athleticism you get with the Explorer Sport model, begin your search with the 2013 model year.
Used Ford Explorer Buyers Beware
Luckily, there aren't any major red flags among used Ford Explorers. These recent generations include modern safety gear, such as standard anti-lock brakes, so you can rest easy as you make your way through bad weather. You should, however, take each used SUV on its individual merit, carefully considering its mileage and overall condition before you sign on the dotted line.