Why You Should Buy a Used Minivan
Why You Should Buy a Used Minivan
When you frequently haul people and their stuff, like most families do, the question you face when you've outgrown your car or two-row SUV is this: is it time for a minivan? Minivans are the practical answer to many cargo and people-hauling problems, but they also have a reputation for being less than sporty or fun. That's not an entirely fair characterization. We'll walk you through the three major reasons why minivan life is the best life to live.

The Perks of a Minivan: Budget-Friendly
Minivans are practical options, at their heart, and that sometimes gives them a bad rap. But if you're raising a family or on the road a lot, practicality may be the best thing to embrace. If you've got a big crew, sticker shock is probably one of the things you feel most often–at the grocery store, in the fall when you buy school supplies, and definitely when you take a look at the SUVs that are large enough to haul everyone around, together. Minivans help take the sting away, often with a price tag less than larger SUVs–especially when we're talking about a used minivan. Even bigger bonus? Minivans keep sharing the budget love, with fuel economy that is often better than large SUVs on the road.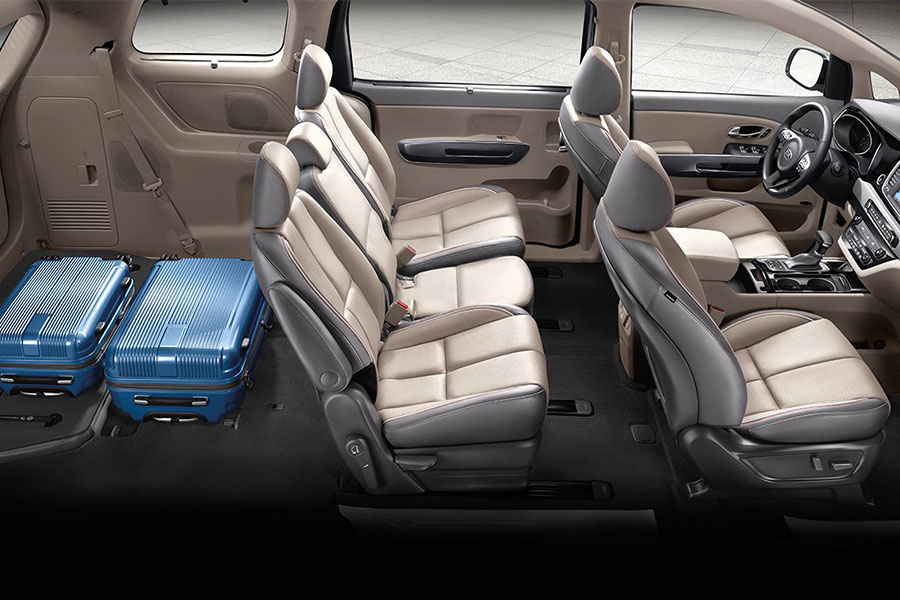 The Perks of a Minivan: Interior Space
Minivans are focused on interior comfort, which means long rides on the highway feel less jarring than you might expect. The ride is smooth, but also the passenger space is optimized for. well, passengers. Many minivans offer plenty of leg room, even in the 3rd row, and adaptable with rows that can be removed or folded into the floor (depending on the model). Many buyers looking for this level of interior space are also looking for adaptable cargo space. You may think that full-size SUVs are more to offer than minivans, but you might be surprised. Many minivans on the market offer flexible cargo space that rivals big SUVs and trucks, making a minivan a serious contender for people with lots of stuff to haul. Pay attention to how easy it is to collapse rows, as well, as those options can expand cargo space quickly.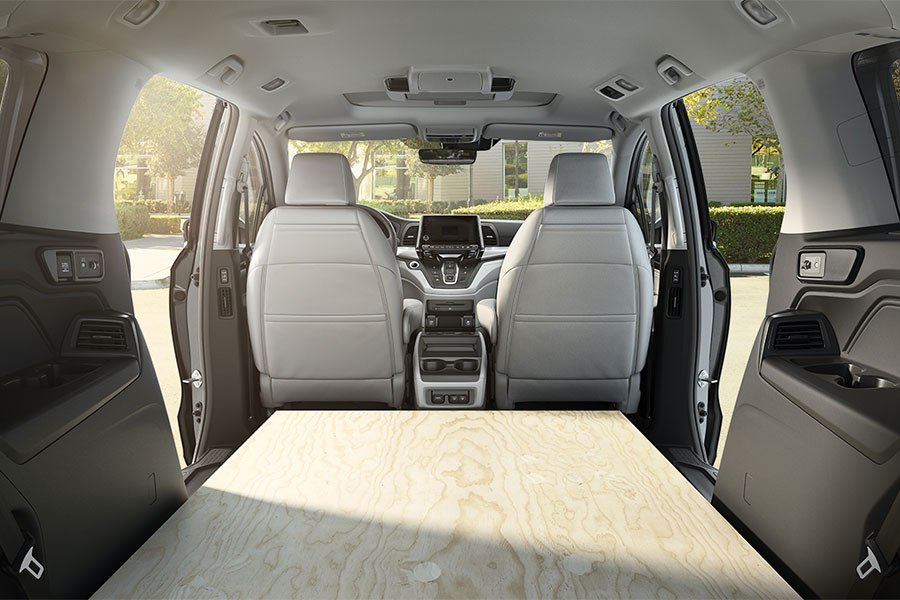 The Perks of a Minivan: Making Life Easier
Yes, the minivan is practical, but it's also the one vehicle totally committed to making life better and easier for the driver. Infotainment options like rearview cameras make driving a larger vehicle like a minivan much easier and safer, and back-seat entertainment options might just get you some squabble-free road trips. Of course, driver options like voice controls and smartphone integration make the daily grind far easier to handle. But, honestly, the feature of minivans that sways most families is the sliding doors. Eliminating worries of dings and dents, and offering the ultimate in convenience when they can be opened with the touch of a button, the minivan sliding door makes it simple to get passengers of all sizes, shapes, and ages in and out with little worry.
The Takeaway
Ultimately, your choice about whether to purchase a used minivanis entirely up to you. Every scenario is different, and every buyer has different needs. But if you believe that your vehicle needs to pull its own weight, so to speak, in the adventure of family life, the minivan is the right option for you. You can find a wide variety of options, from seriously luxurious Honda Odysseys to powerful and budget-friendly Kia Sedonas at Northeast Car Connection. IWe pride ourselves on offering the best used car options at competitive prices–let us help you find the right minivan for you!